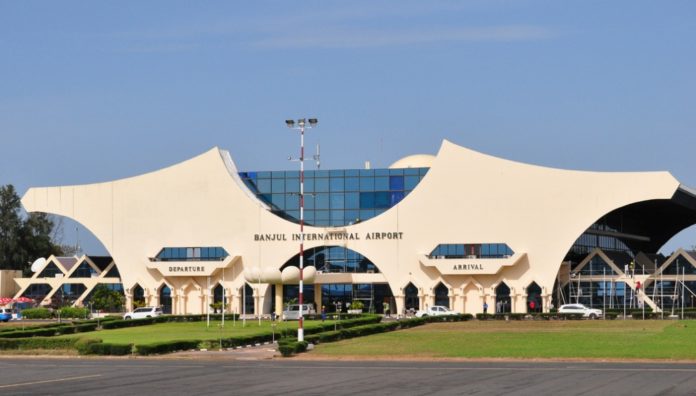 By Lamin Njie
A Brussels Airlines flight landed at the Banjul International Airport Wednesday evening, officially bringing to an end a runway mishap that has rocked the country's air transport sector.
All flight operations were suspended at the Banjul International Airport on Wednesday after a UK-bound flight got stuck on the runway after a burst tyre.
The incident meant all flights to Banjul had to be either cancelled or diverted – with many passengers left stranded in Senegal and other parts of the world.
On Wednesday, the Gambia government called an emergency press conference saying there was more to the airport mishap than just a plane suffering a burst tyre.
"The causes of the problem has a lot to do with ourselves. The manner in which we dispose waste…, All these are attracting birds and other ruminants that affect the smooth operation of our airport," Mai Ahmad Fatty special adviser to President Barrow told journalists Wednesday, adding there will be a cleaning exercise at the airport on Saturday.