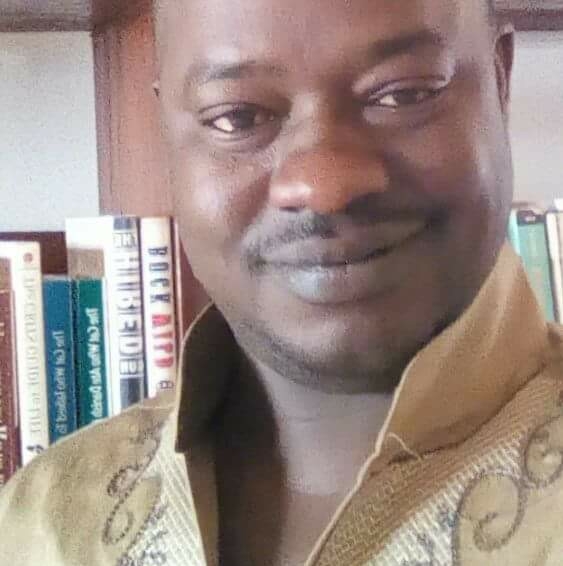 On the 21stday of May 2018 reports were received that there was a disturbance in a village called Jahanka (a village at the border between The Gambia and Senegal) in the Central River Region of The Gambia. A joint patrol unit comprising two soldiers, a police office, an immigration officer, a prison officer and a fire service officer was dispatched to go to that hotspot to go and investigate and calm the situation. This was routine as they go there to prevent illegal loggers from crossing over to the country.
Unfortunately for these gallant young men, the situation turned worse when suspected rebels from the Casamance Region of Senegal started firing at the Gambian security officers. One Firefighter, Ansumana Drammeh (seen in the picture below) was shot twice on both his legs.  FF Drammeh was coming from his posting in Bansang Fire Service Department. He sustained serious injuries and was rushed to the hospital.
He was admitted at the Edward Francis Small Teaching Hospital where he received treatment for his gunshot wounds for one week and then discharged. The unfortunate thing was that he was only given a stretcher mattress on which he was lying. One cannot imagine someone with gunshot wounds on his legs lying down on a stretcher mattress which has little space to move one's body.
Since this incident happened and he was taken to the hospital, not even once did the Director General of the Fire Service visit him to find out how he was doing. The only person who visited him once was the Deputy Director one DC Ndow. The young man's friends from his unit are the only ones who visit him from time to time to see how is doing. True, the Fire Service Medical Unit visits him periodically to dress his wounds, but that's it.
This young man has a family; he got married a few months ago and then this thing happened to him. He has no support from the Fire Service Department if not for the medical treatment he received. Rumor even has it that the Ministry of the Interior is not aware of the young man's predicament. As this is an issue of cross border security, the Ministry of the Interior should indeed be in the picture so that they can assist in the young man's upkeep.
I visited this young man today to see for myself the condition in which he is living. The mattress on which I found him just broke my heart. We can – should – certainly treat our heroes (who risk their lives everyday) better and give them the maximum support when they are injured in their line of duty. If, due to neglect, his leg ends up being amputated, then the Immigration Department will just dump him and recruit others to continue with the work. What will become of him and his family?
Another area of concern on this issue is the fact that since this incident occurred in May, no one has heard any form of investigation into it to know who the culprit is and what will be done to him. If an investigation was conducted also, FF Drammeh is not aware and has no idea what efforts – if any – are being done to bring the perpetrator(s) to book. Surely, an investigation should be conducted to determine how and why such things are happening to our servicemen and women. Even if the investigation will be jointly conducted by Gambian and Senegalese security officials, it should be done quickly and made public to avert similar incidence in future.
The security agencies must have the full backing of the government when things like this happen so that they will know that they are not risking their lives for an ungrateful nation. FF Ansumana Drammeh deserves better from his employers and the State. Thus, I think he should be compensated and his family taken care of.
Tha Scribbler Bah
A Concerned Citizen