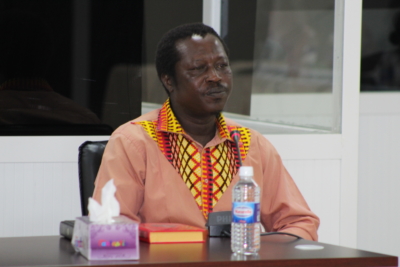 By Lamin Njie
A former member of the Gambia National Army has rejected suggestions he lacked the courage to own up to crimes he has been accused of committing.
Lamin Senghore who was nicknamed The Assassin during his time in the army on Monday told the TRRC the allegations of human rights abuses levelled against him were simply not true.
Various witnesses including Abdoulie Darboe, Mafugie Sonko and Lieutenant Colonel Babucarr Sanyang of the Gambia Armed Forces told the TRRC Senghore tortured them. The alleged incidents happened in 1994 and 1995.
Senghore gave his side of the story on Monday, denying all the allegations during a session in which he was questioned extensively by TRRC counsel Essa Faal.
"I disgree with that," Senghore told the TRRC's Faal regarding Abdoulie Darboe's testimony that he (Senghore) was among those who beat him when he was arrested at Yundum Barracks.
"You simply do not want to implicate yourself in the beating, in the assault of Abdoulie Darboe. So you're concocting this story in which you're trying extricate yourself from responsibility," Faal responded.
Senghore followed up: "Counsel, the situation at that moment was very chaotic. He might see me, know me as a person but anything that happens he might also say I was part of it."
"You have a reason to because you want to save your skin," Faal replied.
On Mafugie Sonko's testimony, Senghore said he only saw him on the TV.
"I have never known Mafugie so I couldn't tell whether he was tortured or not," Senghore said.
"Selective amnesia… You're trying to remember selectively the things that favour you," Faal told Senghore who replied: "Not like that, counsel."