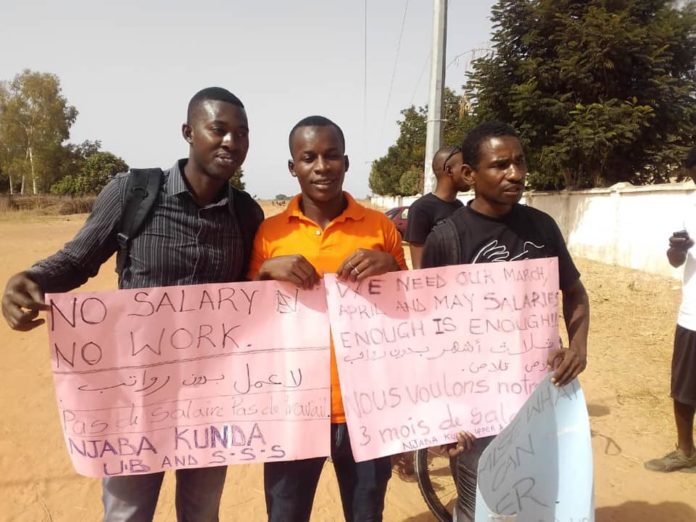 By Lamin Njie
A group of teachers Friday got locked in a standoff with officials of Gambia Teachers Union after they were told their salary will be given to them disjointedly.
At least a dozen aggrieved teachers at Njaba Kunda Upper Basic and Senior Secondary School on Thursday burned tree branches in the front of the school demanding their salary for three months be paid.
Hours after the protest, the permanent secretary at the Ministry of Basic and Secondary Education Ebrima Sisawo reached out to the teachers, asking them to go to Gambia Teachers Union office on Friday for them to be paid their salary.
The teachers got to GTU early Friday only to be told that each of them will only receive a quarter of the sum that each teacher was to be paid.
One of the teachers told The Fatu Network: "We got there only to be told that we would get only a quarter each.
But the permanent secretary said we should meet him on Monday for us to be paid the remaining sum. Each of us finally agreed to be given D12,000 after a standoff. We will meet the permanent secretary on Monday for the rest."