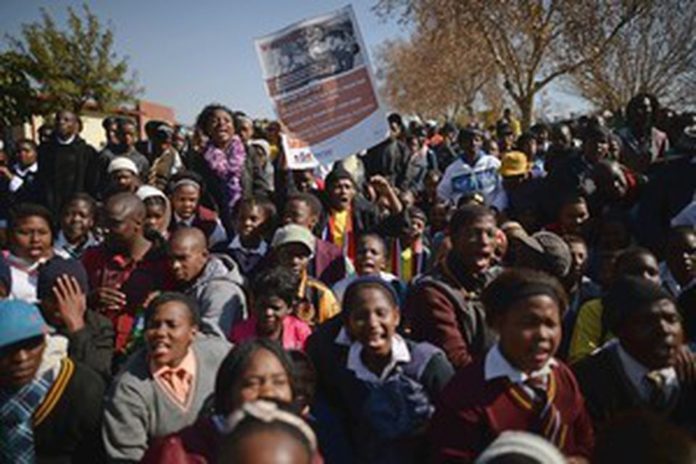 Africa continues to face various complex challenges to ensure inclusive growth for all sectors of society, especially the youth. In accessing the projected growth of the continent's youth population, it is of vital necessity for national governments and regional bodies like ECOWAS, to carve out lasting solutions for the challenges ahead.
Across the continent, several countries have now instituted a national youth framework, as a result of the 'African Youth Charter', adopted by the African Union at the summit of Heads of State and Government in Banjul, on July 2006 (ILO, 2012). The Charter enjoin responsibilities to Member States for the development of youth. Not only does it provide the Governments, Youth, Civil Society and International Partners with a continental framework, which underlines to the rights, duties and freedoms of youth, it also paves the way for the development of national programs and strategic plans for their empowerment.
Many countries, including the Gambia, are already taking active steps towards youth-centered economic policy frameworks. By 2014, forty-two countries had signed the Charter and 36 members had ratified it. In the Gambia, youth policies are the responsibility of a dedicated ministry, or have a minister responsible for youth combined with other portfolios, such as sports, children or women's affairs. Further, government departments like the Ministry of Trade and Employment also implement important initiatives all geared toward helping young people.
It is imperative for the constructive involvement of Youths in the development agenda of Africa and their effective participation in the debates and decision-making processes. Policies to address youth unemployment are shaped by 'Political pressures', 'Technocrats', 'Socio-economic realities' and international best practices. But politicians often introduce relatively easy to target policies, designed to yield short-term gains in response to pressures to address economic issues facing young people. More over governments may adopt policies to signal their commitment to good governance. Countries like Uganda, Tanzania and Kenya have opened funds for young entrepreneurs, with the support of the ILO (Elder and Kone', 2014).
However, in general, young people are not sufficiently involved in policy development in Africa (World Bank 2007). When policy makers do consult the youth collectively, specific groups may shape outcomes. Educated, urban and male youth, for example might have greater access to policy discussions than other young people, thereby shaping policy outcomes in a way that might not represent the challenges of female and or rural youth. This might reflect the relative ease of engaging with young people who have strong networks and who are located in urban centres (for example university students).
The African Youth Charter has set a framework to enable policy makers to mainstream Youth issues in all development policies and programs. It is, therefore, important to recognize that when policy makers give space to 'youth voice' they are aware that a selected few may not represent all young people. There is a definite need to engage with the 'youth' in a wider and more representational manner, such as through surveys, youth clubs or perhaps social media.
Poor coordination, among the actors responsible for policies targeting the youths, may undermine their effectiveness. Therefore youth policy may require action on a number of fronts and it could be difficult to align the relevant actors around a common vision and set of priorities. Policies to support young people may rely on different levels of government, such as municipal government, which may face capacity and fiscal constraints in their ability national directives on youths. Also, ministers in charge of youths and related policies are typically political appointees who may have low levels of interest in achieving objectives that extend beyond their terms. An effective steering committee, that can coordinate policies across departments, may be important for policy coherence and effectiveness. Alternatively, recognizing the constraints of a government or uneven capacity across departments success lie in a limited number of agencies developing focused policies on youth employment.
Policies can also be differentiated with respect to their horizon. Employment problems comprise challenges that policies could address over a relatively short time horizon, such as soft skills training or providing information about existing vacancies to suitable candidates. Other challenges will take a much longer period of time to achieve result, such as improvement to basic education or, most critically, addressing a fundamental shortage of jobs through demand-size policies.
Finally, the efficacy of a policy may depend on its complementarity with other policies. One of the lessons from the past is that programs are more likely to succeed if they link financial and skills training in the same program (AfDB  et al.,2012). An analysis of the youth program in Nigeria indicates that the government has focused on training but neglected the provision of soft loans (Akande, 2014).
In summary, many African governments including the Gambia have implemented policies to support young people in the labor market, especially entrepreneurial training with varying degrees of success. Consequently, the current set of policies do not reflect a major shift from the standardized recommendations globally. Moreover, intergovernmental coordination, interest groups and direct youth participation, ultimately, shall determine the success of youth policy in Africa.
Omar Kolley, London