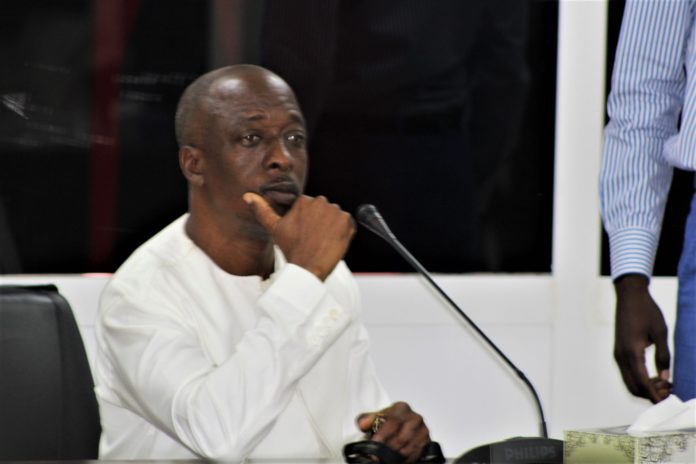 A former bodyguard for Yankuba Touray has told the high court in Banjul the former AFPRC junta No. 5 sent them to patrol the beach only to get there and find no 'unusual movement'.
Yankuba Touray is standing trial for allegedly murdering former finance minister Ousman Koro Ceesay. The incident allegedly happened in Mr Touray's house in June 1995.
Ensa Mendy who served as Mr Touray's bodyguard for seven years testified in his trial on Tuesday telling the high court in Banjul he was asked by the former local government minister to conduct a patrol on the beach with other bodyguards.
Mendy said the incident happened in June 1995 when then chairman of AFPRC military junta Yahya Jammeh was travelling to Addis Ababa, Ethiopia.
According to Mendy, they had lunch at Mr Touray's house after they closed from work and then returned to State House.
"Upon arrival, all the council members went in to meet the chairman for almost an hour before they came out and headed for airport," Mendy said.
The witness told the court Touray asked him to go home with the driver as he would be given a ride to the airport by one of his fellow junta members.
"I called the driver, Lamin Ndure to inform him that we are asked by the suspect to go home. We went home at around 6 to 7 PM and later I received telephone call from the suspect that I should go along with his home guard on a beach patrol around BB hotel areas in Fajara as there was a threat so we should patrol to know what was going on there. I went there with some bodyguards but I cannot remember their names," Mr Mendy explained.
Mendy further recalled that while they were patrolling the beach, they did not see any unusual movement .
He testified he later called the suspect to inform him that they did not see anything but they were asked by the suspect to continue their patrol until he called them to come back home.
The case will resume on October 24.