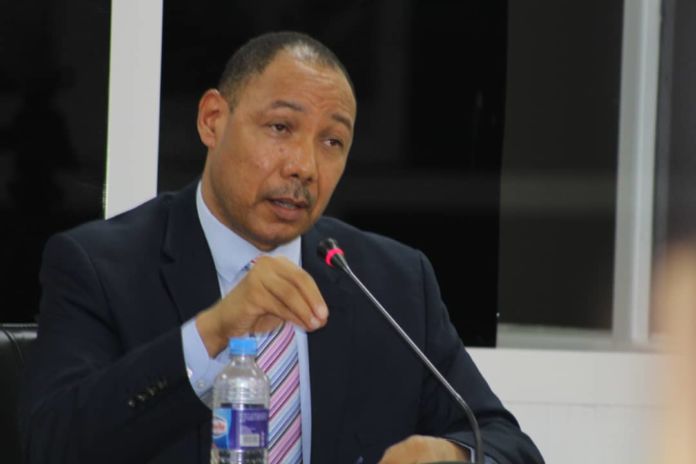 By Omar Wally, at the TRRC and Lamin Njie
Edward Singhatey has said he did not go to Yankuba Touray's house the night Ousman Koro Ceesay was bludgeoned.
Former finance minister was murdered in 1995 at then local government minister Yankuba Touray's house in Kololi by a group of soldiers. Singhatey's name has since featured prominently as the man who masterminded the murder.
No fewer than four people two of whom were Singhatey's bodyguards have told the TRRC the former AFPRC vice chairman was at Mr Touray's house the night of the murder.
But Mr Singhatey in a staggering denial on Monday said he was never at Touray's house the night of the incident. He also claimed the four men who said he was there must have mistaken.
Edward seeks forgiveness
Meanwhile, Edward Sighnateh has appealed to all those who were arrested for intending to demonstrate opposite of Fajara Barracks and US Embassy.
Over sixty people key among them MC Cham and OJ Jallow were arrested and detained at Fajara Military Barracks for months with trial. The incident happened in the aftermath of the July 22nd military takeover.
Sighnateh admitted what had happened was unlawful much more the condition those detainees were subjected to. He said even if those demonstrators did something unlawful they should not go through such situation.
His testimony continues…