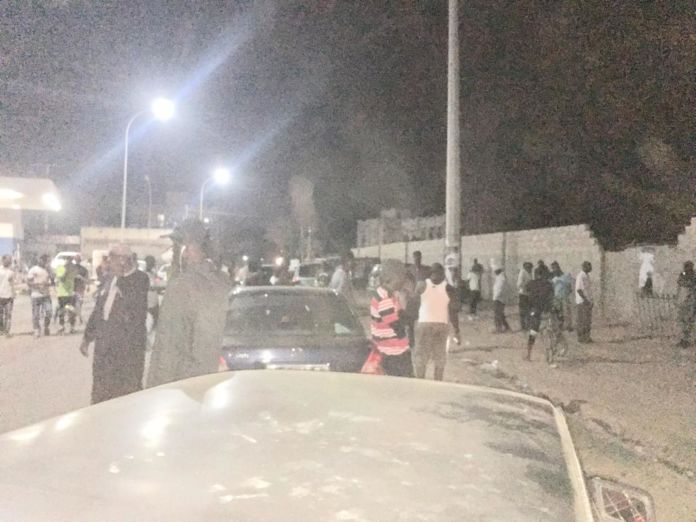 By Lamin Njie
Top figures of pressure group Three Years Jotna vowed to remove President Barrow from power after police barred them from holding a fundraising event.
Scores of Three Years Jotna members late Friday gathered at Serrekunda East park for a major fundraising event ahead of their planned protest later this month but police barred them from holding the event. Police commissioner Kalilu Njie told members of the pressure group they needed to be issued a permit before they could hold the event.
Frustrated Three Years Jotna members shouted 'we're going to remove him' as senior officials told The Fatu Network the move came as a surprise to them.
"We have witnessed people holding programs without permit, so now we will make ourselves CIDs and wherever there is a program, if they do not go through the permit process that will be something else," Three Years Jotna chairman Abdou Njie told The Fatu Network.
Prominent Three Years Jotna figure Sheriffo Sonko said they will not be intimidated in their fight to end Barrow's rule.
"We're going back [to the streets] on the 19th or on the 20th [of January] and demand that he resigns and he will resign because the power belongs to us," Sonko said.
The officials said they will write to the Inspector General of Police to request a permit to hold their fundraising event.