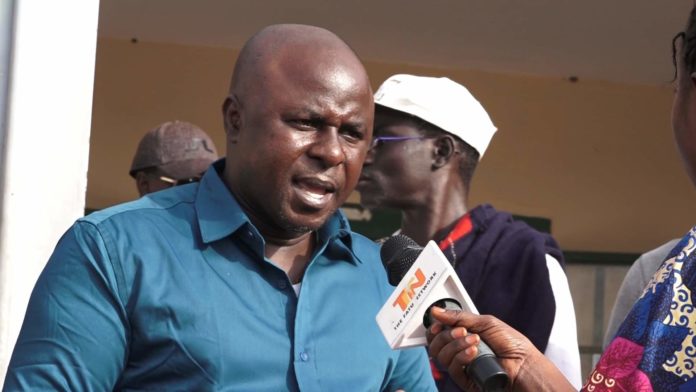 A native of Sukuta Landing Jarju has told The Fatu Network the people of Sanimentering constituency will not vote for President Adama Barrow if he did not resolve a land dispute that has gripped Sukuta.
A physical planning demolition crew stormed the Salagi area of Sukuta on Tuesday and tore down structures allegedly built on government reserve land.
The people of Sukuta attempted to stop the officials from carrying out the destruction. Police then fired teargas as at least 14 people got arrested.
An angry Landing Jarju told The Fatu Network at Brusubi Police Station: "Whether the president knows it or not, Sanimentering ward is big. If the president fails to dry our tears, I personally will not give him my vote.
"I will tell him this for him to hear it at the earliest. And there is no youth here who will vote for him. I stand by all the youths and none of them will vote for if he did not resolve this problem."