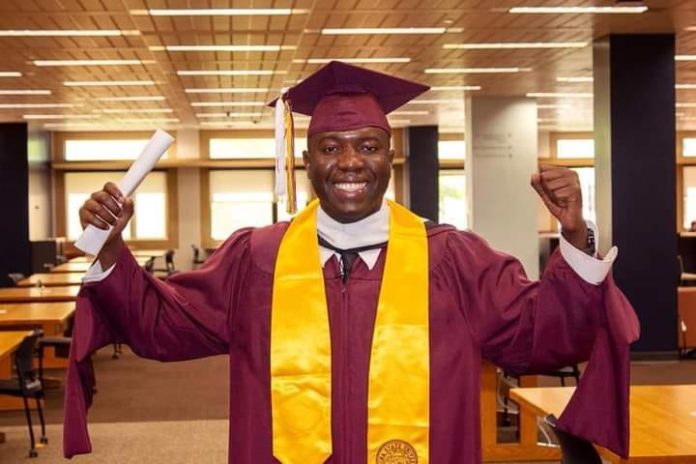 US-based Alhassan Darboe today went home with a master's degree in communication from Arizona State University.
Darboe had been pursuing the top academic echelon for the past two years. He has now gotten to the mountain top.
He reacted: "Despite a very busy life as a realtor and actor, pursuing higher education has never been more important to me. A true testimony that whatever a man believes and pursues with commitment and confidence, he can achieve.
"Throughout this journey, I have had a lot of support from friends and family. And for that, I am very grateful. So far beyond this modest tribute, I owe them much more. I send you all every word of appreciation, and with it, a kiss of gratitude and love.