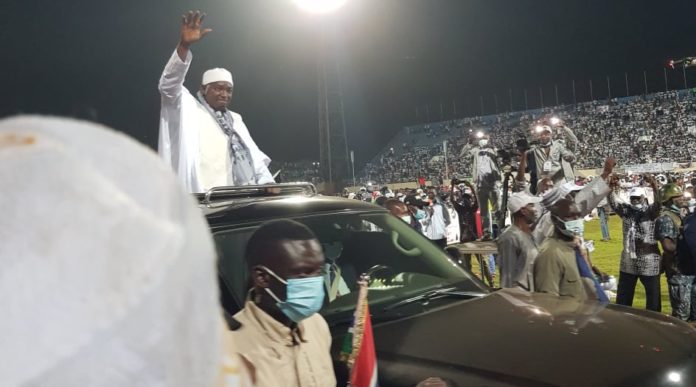 National People's Party has finally put together its national executive with President Adama Barrow emerging as secretary general and party leader while Vice President Dr Isatou Touray is appointed to assist Dembo By-Force Bojang as deputy national president and national president respectively.
According to a list seen by The Fatu Network, NPP appointed up to 20 people into its national executive where Mambanyick Njie was handed the role of administrative secretary and Saikou Bah as his deputy.
Elsewhere, Lamin Queen Jammeh got the role of spokesperson to be assisted by Seedy Njie.
The party also appointed a national campaign manager in Lamin Cham while Maimuna Baldeh got the nod for national women's mobilizer. Her deputy is Kaddy Fofana.
Others who make up the NPP executive include Minister Musa Drammeh (national treasurer); FaboU Sanneh (national organising secretary); Kebba Madi Bojang (national youth president); MP Fatoumatta Jawara (national female youth president); Ramatoulie Bah (deputy national female youth president); Suku Singhateh (social and fund raising chairman); Momodou Bojang (deputy social and fund raising chairman); Kaw Barry (deputy national treasurer); Lamin K Saidy (deputy national youth president); Maimuna Ceesay (diaspora secretary); and Lamin Jawara (deputy diaspora).