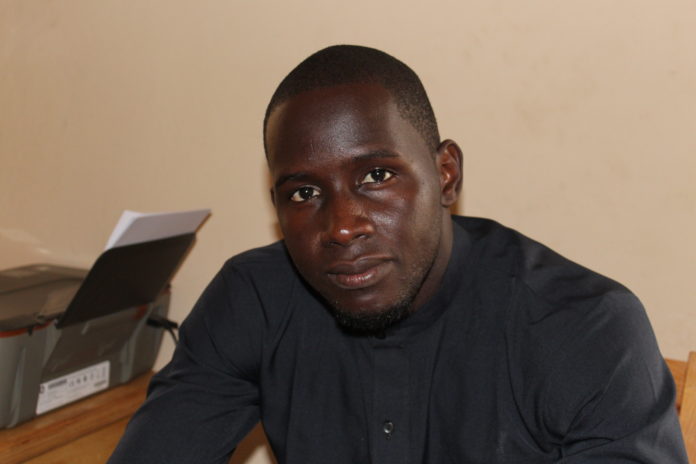 By Lamin Njie
'We're not afraid of any coach,' that's what Tom Saintfet had said before Friday's match against Togo. Wait a minute; is this not the same Tom Saintfet who managed Togo some two years ago? I'm not really sure. I will have to find that out later.
This match was important to both The Gambia and Togo. Both were looking to reignite their campaign to qualify for next year's Africa Cup of Nations tournament to be played in Cameroon. It's been a not-good start to the qualifiers for the two. The Gambia had been held in a one-all draw by Algeria in a home match that will be remembered for its overcrowding hodgepodge. They'd already lost to Benin sometime last year. For Togo, they'd been held in a nil-nil draw by Benin. It preceded a one-nil loss to Algeria. And so this match was just important, just decisive for both countries.
Of course what much is known is that these two nations don't compare when it comes to football. Togo have appeared in the Africa Cup of Nations eight times and their best spin was in 2003 when they reached the quarterfinals. And I think they also qualified for the World Cup once. What about The Gambia? Ours is that of disappointment, failure actually. The country has never stepped foot in the tournament. The only time it came within a hair's breadth of making it was in those long gone days when we had the likes of Jatou Ceesay, Ebou Sillah and Seyfo Solly. Oh, and I also remember Pa Dembo Touray.
Pa Dembo was the man in charge of directly preventing the opposing team from scoring – the goalkeeper actually. Pa Dembo was a huge man. Not a very good goalkeeper – if global standard is anything to go by – but because he could kick the ball high up the field, a lot of people including myself loved him. He stayed on as the country's first-choice keeper for I don't know how long. The long and short of the Pa Dembo era is that they never really delivered.
It's the present that matter now really. The Gambia, I know, is in Group D – a group which also has Algeria, Benin and Togo. Algeria tops the group after picking up seven points from a possible nine. They are followed by Benin who have 4 points while The Gambia and Togo each have two points. I know for Tom, starting your reign with two draws in two matches isn't really bad a stats.
Truth be told, football has wheeled away from just scoring points. Football nowadays is development. Football nowadays is growth. Football is nowadays power. And no wonder even countries like Guinea Bissau are now having a go at it with so much seriousness and discipline. The pack that stepped forward against Algeria which is the same as the pack that tackled Togo seem to understand this.
There's hope in the future, of course. These young lads or should I say an assortment of young and old because there still is Pa Modou, are playing good football. No one owns football these days. Good football is all it requires to get to the top. The Gambia should draw every relief in this fact.
Without doubt, Tuesday next week game against Togo will be crucial for The Gambia. The country will have to win this reverse fixture if it is to stand any real chance of qualifying. This is because The Gambia will be left with just one more home match which will be against Benin. The other match will be away to well-respected Algeria. Tom may be on a short-term contract but I believe he can pull off what the likes of Paul Put and Bonu Johnson couldn't. And all should say ameen to that.