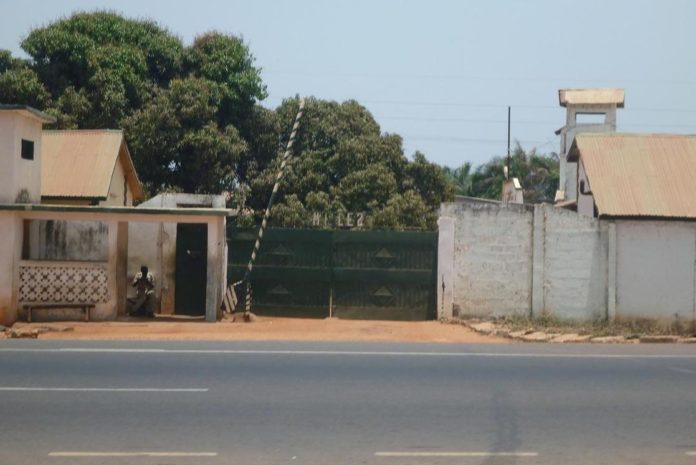 By Lamin Njie
The commissioner of Jangjanbureh Prison Bubacarr Jatta has told the Truth, Reconciliation and Reparations Commission that he treated many people mostly soldiers who were brought to Mile Two prison in the aftermath of the 1994 coup.
Mr Jatta, 51, on Tuesday testified at the TRRC – a Gambia government investigation into the human rights violations and abuses of the 22 years rule of former President Yahya Jammeh. Tens of people mostly soldiers were rounded and detained at Mile Two prison during the 1994 coup led by Jammeh. Many suffered injuries as a result of torture.
Jatta who was a prison medic at the time of the coup told the TRRC on Tuesday most of the people who were arrested at the time of the coup were soldiers.
"On the day of 1994 coup, I live in Lamin [but] I reported very early to work. What I noticed was when we reached at Denton Bridge, I saw some gendarmerie there. But all what I understood was there was military exercise… When I got to Mile Two prison, I was informed that this thing is not a military exercise but is a coup," Mr Jatta said.
He continued: "We were informed to stay, to be on stand-by until further notice. While I was on stand-by they told me they started arresting. Some people were brought o Mile Two. I cannot remember all their names but when they started arresting some people were brought. The first batch [they] were many.
"I cannot remember the soldiers who brought them, but they come with camouflage. But some of these detainees came with half gears. When I say half gears, some came with t-shirt and military trousers. Majority of the detainees were military personnel. I can remember some of the detainees who were brought… You have Ebrima Chongan, Mamat Cham, RSM Jeng, JSP Mendy, Alagie Kanteh, Pa Sallah Jange, Kebba Ceesay, Samsideen Sarr. I noticed some of them with multiple injuries on their bodies."
The top prison officer also testified about the condition of Mile Two prison.
"The general condition of the prison was poor as anything," he told the TRRC.
"Before 1994, any prisoner coming to prison must come with a committed warrant, either on convict or awaiting trial that we call remand. Their physical health was very bad. The diet is very bad in those days. There was a common disease called Beri Beri. There was no adequate protein in their diet. They normally develop swollen feet, faces are puffy, even their stomachs are swollen. There was a diet called pap more like porridge. They use that with dry cherreh or wet cherreh. So if they mix it, that normally causes that trouble called beri beri (sic)."