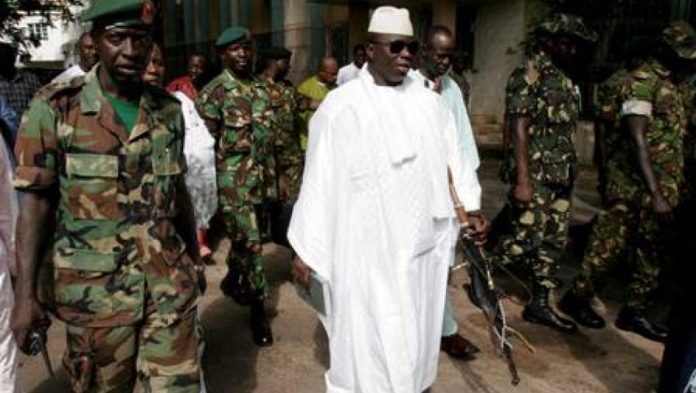 Sheriff Gomez, a former military adjutant has said that former president Yahya Jammeh was never a soldier because he lacked the proper military training.
"Yahya Jammeh was never a soldier…he was never a soldier.  He lacks the proper training," Gomez told the Truth, Reconciliation and Reparations Commission on Thursday.
Gomes who was the third person to give evidence before the commission said the only training Jammeh had was a military police training in the United States.
Speaking on the July 1994 coup, Gomes said he was he was locked up at Mile Two prison.
"I think sometime Jammeh attempted to come and open me in the cell but most of his colleagues wouldn't agree to him," he said.
Mr Gomez, who also served as minister of youth and sports under Jammeh's government explained that he was arrested and detained with his fellow security men after the success of the coup, saying he was arrested by a group soldiers led by ex-lieutenant Edward Singhateh as he entered the Yundum barracks, describing an ambush.
This he noted was followed by the confiscation of the armored key and that he was detained at the barrack for two days before he was transferred to the central Mile Two prison in Banjul.
At the Mile Two prison, the ex-military officer described the situation as horrible and sad; adding that he and many of his fellow officers were subjected to torture, saying the junta men used to kick them (detained soldiers) with their boots and guns.
Mr. Gomez also told the Commission that ex-lieutenant Edward Singhateh released a burst of round over his head while he was detained at the Yundum barrack.