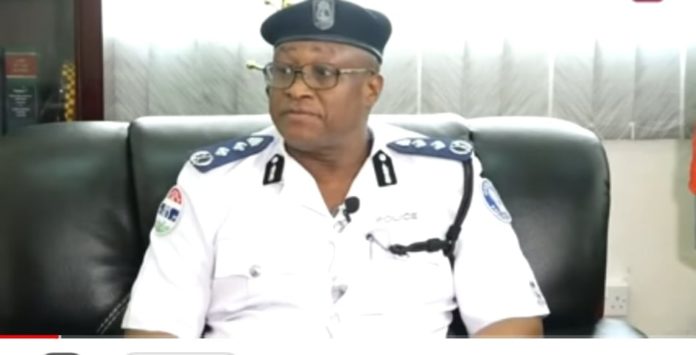 Tributes poured in for Mamour Jobe following his sudden passing Saturday afternoon in hospital.
Jobe's policing career spanned nearly four decades. He died at the Medicare Clinic after a brief illness.
Police DIG Abdoulie Sanyang confirmed the top cop's passing to The Fatu Network.
CA leader Dr Ismaila Ceesay said 'I adored him' as he reacted to Jobe's death.
"He was a patriot who served his country with distinction. I adored him," Dr Ceesay commented.
"IGP Mamour Jobe will be remembered for professionalism and patriotism to the national duties," Yankuba Sinera said.
The National Human Rights Commission also issued a statement saying it had a very good working relationship with Jobe "who was very cooperative and we have closely worked together to build the capacity of the Police Force and to streamline Human Rights in their day to day work."
Jobe first became the Inspector General of Police in July 2018 following the resignation of Landing Kinteh. In August 2020, he clinched a two-year deal to stay on as the nation's top police officer following his retirement.
Jobe's time as IGP would be most remembered for the Three Years Jotna quandary when he had to use his judgement to either issue or not issue a permit to the group as it went about protesting against President Adama Barrow's rule.
But one act that drew him admiration was when he promoted a junior police officer Kaddy Jarju after a photo showing the officer standing in the rain and directing traffic emerged online.
But Jobe's passing will come as a shock to many Gambians as he just last week appeared before the TRRC where he helped the commission with certain basic information regarding how police go about keeping their diaries. The TRRC had been investigating the death of West African migrants killed in the country in 2005 on the orders of former President Yahya Jammeh. He looked hale and hearty.