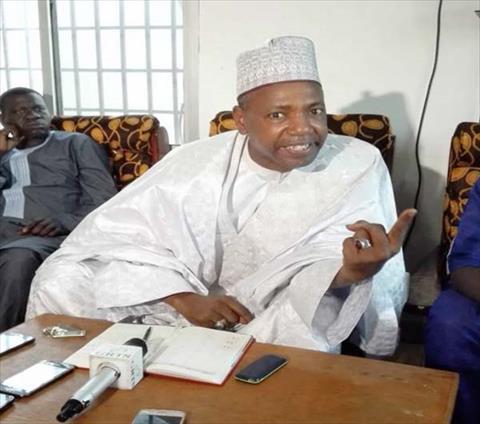 By Momodou Justice Darboe and Omar Jallow
The minister of Tourism and Culture Hamat Bah has said that The Gambia has registered 28% increase in tourist arrivals last year.
The Tourism minister made this revelation at a press conference at the Gambia Tourism and Hospitality Institute (GTHI) on Friday.
Bah said: "As at 2017-2018 we had a remarkable increase of 28% increase in arrivals. We had 162,075 for the previous year and 209,000 in 2018 but we want to progress to meet our target within the NDP."
Responding to questions on youth unemployment and illegal migration, minister Bah said efforts were being made to tackle the problems.
"In order to contribute in addressing the illegal migration and youth unemployment, the Gambia Tourism and hospitality institute in partnership with the European Union through the Youth Empowerment project (YEP) completed the selection and recruitment of 400 youths including 30% returnees and 40% women for a specially designed tactically professional training to meet the high demand for employment in food and beverages and rooms division services.
"We believed that once people are capacitise they should be able to deliver and be part of the process."
The tourism minister also spoke on the country's tourism decentralisation effort and said an expansion program in hospitality training is initiated in Janjangbureh in the Central River Region in partnership with YEP "with 60 young Gambians to build capacities and create employment opportunities."
On tourism infrastructure, Bah said the number of hotels constructed in the country in the last two years has increased significantly, but that his ministry's desire to build even more hotels is being militated by the lack of land in the Tourism Development Areas (TDA).
"We believed that one of the major challenges we have at the moment is building hotels. We started that but we were in trouble with ourselves. The trouble was the 34% of the entire TDA land was leased by the former president, and the commission took over these lands, we couldn't get them back due to judicial process. Some of the investors left the country," he said.