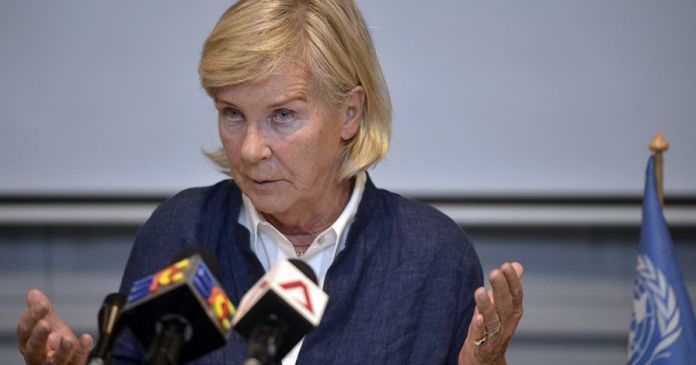 By Adama Makasuba
A top United Nations official has called on parents in The Gambia to stand in solidarity with their children who are victims of sexual exploitation and abuse.
Maud de Boer-Buquicchio who is the United Nations' special rapporteur on the sale and sexual exploitation of children said parents in The Gambia must allow their victimised children to speak up their ordeal to ensure perpetrators are punished by the law.
"So, this is really a big issue… therefore there is a need for sensitization of the society to allow children to speak up and to parents understand these are crimes that should be eradicated and they should not be involve in facilitating these crimes," de Boer-Buquicchio said at a news conference today at UN House in Bakau.
There is culture of silence in this country because people don't want to discuss this matter and even if the child is in a position to make an initial declaration to the police, there is often a pressure within the family and these cases are subsequently dropped, she added.
De Boer-Buquicchio who is on a nine-day monitoring and recommendations mission in the country said despite The Gambia having laws and Institutions protecting the rights of children 'there is real need for additional resources' which include providing appropriate knowledge of training and skill to addressing sexual violence against children.