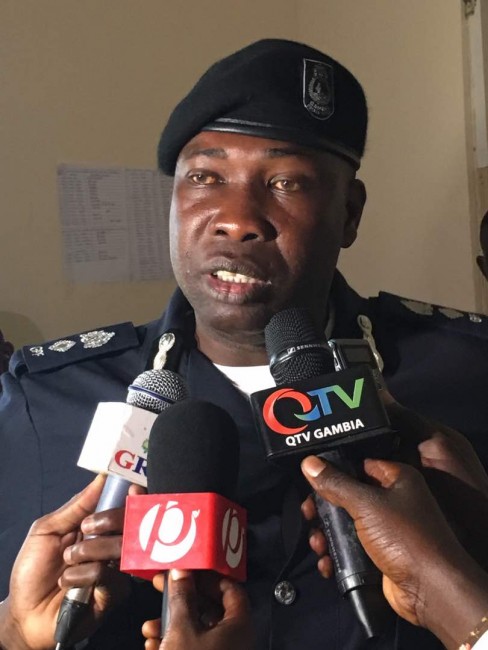 By Momodou Justice Darboe
The Commander of the Anti-crime Unit of the Gambia Police Force, Commissioner Gorgui Mboob, has given assurances that The Gambia will be crime-free by 2020.
He, however, called on the general public to work with the police in a mutually reinforcing manner for the actualisation of a crime-free Gambia.
Commissioner Mboob gave this assurance on Tuesday following recent successes made by his men and women,including the arrest of seven suspected burglars as well as a suspect with 43 fraud-related cases under his belt.
"In 2019/2020, Gambia will be a crime-free country. If you don't have work, go find one," he stressed.
He said his unit was created just a year ago but that the successes that it recorded in tackling crime was heart-warming.
The anti-crime boss however lamented that burglary is on the rise in the country and advised shop-keepers to be vigilant, especially in the small hours of night when many are usually at low ebb.
"We want shopkeepers to be vigilant, especially from 3am to 5am," he added.
He also made a clarion call on the members of the larger public not to obstruct law enforcement agents in due execution of their duties as well as harbouring criminals.
"We have seen instances of obstruction to the police in the execution of their duties but I want to make it clear to everyone that obstruction is a crime punishable by law and we wouldn't hesitate to prosecute anyone found wanting," he underlined.