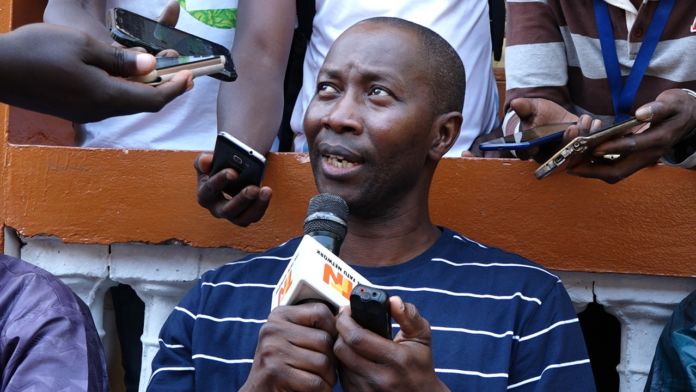 By Adama Makasuba
Operation Three Years Jotna has expressed concern over the attempted arrest of Sheriff Ceesay, a prominent member of the group.
Police officers from Brikama reportedly went for Sheriff Ceesay twice on Tuesday in an attempt to arrest him.
Sheriff Ceesay, who spoke to The Fatu Network at his home in Farato confirmed: "Yes it's true. In the morning by 7am, two Police officers came here with their motorbike asking for me.
"They didn't meet me here and by 11am they came back with a red double cabin from Brikama CID. That's what they said and that they're looking for me."
According to Mr Ceesay, his lawyer Yankuba Darboe asked him to go to Brikama Police to find out why he police were asking for him.
"They confirmed now that the order came from the Police headquarters in Banjul. I have not done anything wrong and I am not scared because this is my fundamental right.
" I still standby my words, and if I am arrested Adama Barrow will be arrested for threatening the nation in Brikama," he said.
Abdou Njie, group's chairman while confirming Mr Ceesay's attempted arrest said the days of arresting people in secret have 'now gone'.
"You must arrest people on good reasons," he said.