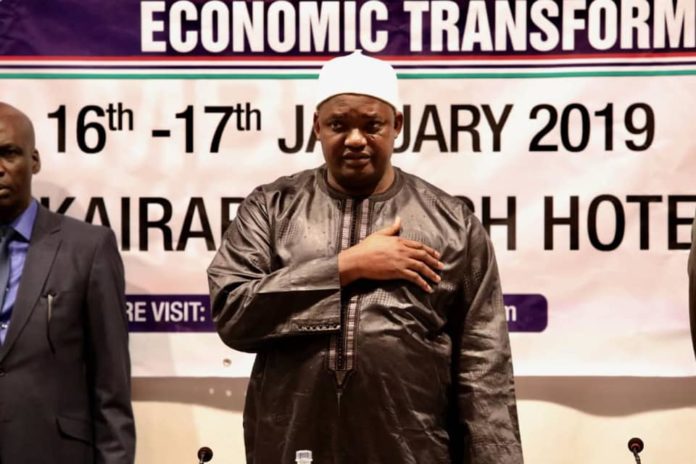 By Lamin Njie
President Adama Barrow has said that Gambians have to learn how to talk to each other if the country is to solve its problems.
The president stated this on Saturday while presiding over the launch of the 35 million dollars Banjul sewage, drainage and road rehabilitation project.
Gambians have in the past few years intensified their debates in respect of governance in the country, debates that are often characterised by insult trading and personal attacks.
But President Barrow in a  speech on Saturday said insults and personal attacks do not take a country forward.
The President said: "It's only through dialogue that a country can move forward. So I am asking Gambians; let's come together. That's the only thing that will take us forward. But all the debates, insulting one another, attacking one another [this] has no use. It won't take our country forward."
According to the president, the Banjul sewage, drainage and road rehabilitation project was part of his government's efforts to fix the country's capital.
"I want to tell the people of Banjul my government has resolved to develop this country and I have said that 2019 will be a turning point and it should be a turning point in Banjul too," the president said.