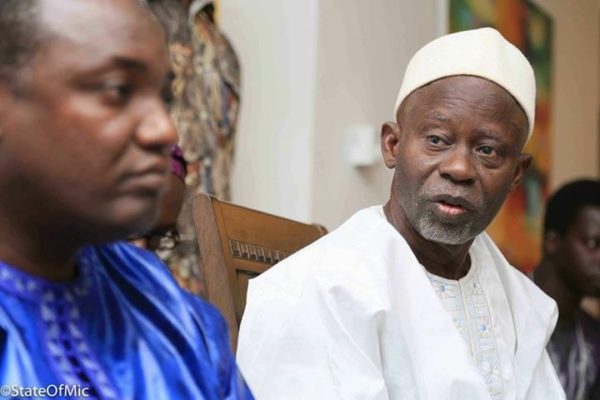 By Lamin Njie
Vice president Ousainou Darboe has slammed Gambian politicians who are engaged in the business of self-adulation.
Some Gambian politicians among them President Adama Barrow have been bragging about their contribution in the fight to end Jammeh's rule.
President Barrow in a recent interview with GRTS boasted that he is the one who led the Jammeh defenestration effort.
But Darboe, speaking to a crowd of supporters in Bakoteh in his capacity as the leader of the United Democratic Party on Saturday, said that it is in fact the spirit of Solo Sandeng that jolted an out-of-sorts citizenry.
"Today, we're all getting selfish. We all stand at platforms saying, 'I did this,'" Mr Darboe said.
"[But we forget] what is referred to in Latin as Causa Causis – the cause of the causes. That is Solo Sandeng. He is the primary cause for Gambia's liberation. But we stand and say, 'I did this, I did this' while forgetting that Solo Sandeng's spirit who you know pushed people to go out."
Darboe also said Gambian politicians "cannot engage in self-adulation, in self-glorification and forget Solo Sandeng."
He said: "If we didn't go out, nobody was going to win that election, whoever you might be. Nobody! We should all pay tribute to Solo Sandeng, we should all acknowledge Solo Sandeng, his supreme sacrifice.
"He was the cause and we should all acknowledge that. If we didn't, then we are being ungrateful, we are not being truthful to ourselves. We have gone through a lot.
"No one should come forward and say, 'I did this.' That's not true. We have in our midst people who have actually truly led the struggle, not some of us who are claiming to be the people who defeated Jammeh."