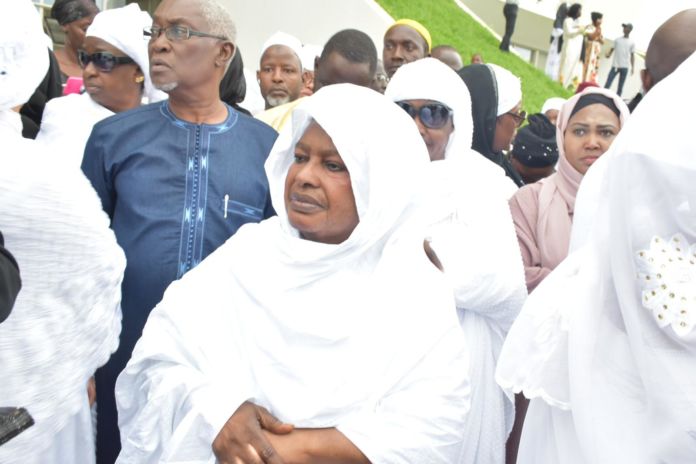 I wish to convey my sincere thanks and appreciation to all Gambians for sharing the pain and sorrow that I and my family are going through this trying time.
Since the death of my irreplaceable life-time partner – His Excellency Sir Dawda Kairaba Jawara – was announced, Gambians all over the world have been sending their condolences to us. Those who could make it to our house came and those who couldn't, sent in messages of condolences and prayers. This act of greatness from the Gambians is overwhelming and deeply touches our life as a family.
A special applause goes to all the media houses in The Gambia. I did see and recognize your great work and tireless efforts from the day my husband passed on to the day of the State funeral. I also noticed the outstanding coverage you did throughout the occasion and have continued to do.
On behalf of the Jawara family I thank you all for your efforts and show of solidarity, nationalism and professionalism towards us. The amount of support and love we have been receiving shows that we are not alone in this trying time.
I would like to thank the current President of the Republic of The Gambia, H.E. Adama Barrow, as well as the First Lady, for honoring my late husband and giving him a historic and befitting burial; this act of greatness will forever be remembered by us, as it will continue to serve as an indelible mark in our hearts and minds. Thank you all. May God bless and continue to keep us all as a family and nation of love, oneness and progress!
Chilel Jawara
Former First Lady of The Gambia
Source: Elegance Magazine