By: Dawda Baldeh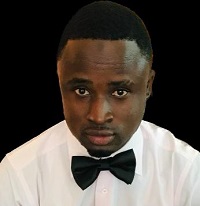 The opposition leader of the Gambia Democratic Congress (GDC), Mamma Kandeh has called on Senegalese to desist from political violence and help in maintaining the peace the country is known for amidst recent political tensions that have led to the loss of lives and properties in Dakar, Senegal.
Kandeh recently made this plea in an interview with L'AS TV in Senegal. He described the political tension between the opposition and incumbent Macky Sall as "scary".
"What I have seen in Senegal is scary. I am calling on all Senegalese to maintain the peace that it is known for. Senegal is in rapid development and Senegalese should be proud of that. They cannot allow any destruction of what is being developed," Kandeh said.
The Gambian opposition leader further urged Senegalese to be very careful, adding that one day Macky Sall will leave power, but Senegal will remain.
"I understand it is political time and everyone is doing what they could to gain power, but everything will calm down," he added.
Kandeh mentioned that loving someone comes with three different things that people will bear at any cost for their loved ones.
He added that love brings madness, poverty, and death and people can go to any extent to protect their loved ones.
However, Kandeh reiterated that Macky Sall will leave power, and he will not take any development in Senegal to his house.
Mr. Kandeh added that opposition is good in a country because they promote democracy while reiterating that no one can stop them (the opposition) from vying for any political position.
The GDC boss called on the Senegalese leader to be patient with his people as they are in a political period.
"Macky is the leader and people must talk about him and he should be patient with the people. I know he is patient, but he needs to be more patient," Kandeh pleaded.
Commenting on the allegations labelled against the Senegalese security forces, Kandeh urged the security forces to put the interest of the country first.
Kandeh argued that Macky will leave power and the security will remain because they belong to Senegal and that they should stand and protect [Senegal against] anything that will lead to destruction in the country.
"Whatever happens, they (politicians) should remember that Senegal belongs to every Senegalese, good or bad.
"So, everyone needs to take things easy so that they can preserve the peace in the country. Every Senegalese has to help in maintaining peace," he emphasized.