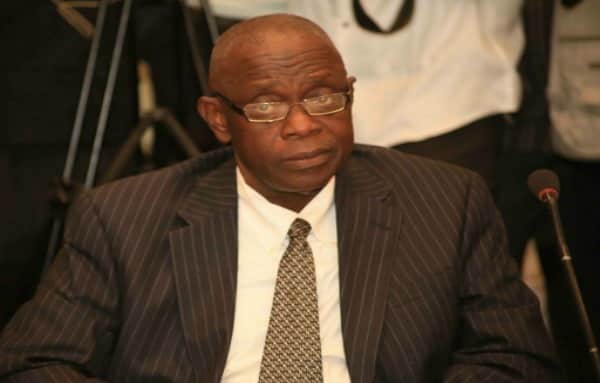 By Lamin Njie
Amadou Sanneh has said that President Adama Barrow has issued himself red card over his decision to sack Ousainu Darboe.
The former Minister of Trade stated this at a UDP rally held in Bundung on Saturday.
Sanneh said: "We are all in the party. Some came yesterday. Some have been members of the party since 1996. But you can remind President Adama Barrow [of] when did he come to UDP. Was it in 2006? He's a newcomer. If he says UDP was fighting for power for 22 years that that 22 years we couldn't defeat Yahya; that he came in three months and removed Yahya…
"Where did he first stand? It was the parliamentary elections where he contested against Mamma Kandeh and lost. He contested again and lost. So he came to UDP. He was covered with a UDP blanket. Because of this he was chosen by UDP.
"So today if you say you're sacking the secretary general [of UDP] (Darboe), you say that you're sacking Honourable Lamin Dibba and myself, you haven't sacked us. You guys should tell him he has in fact issued himself a red card."