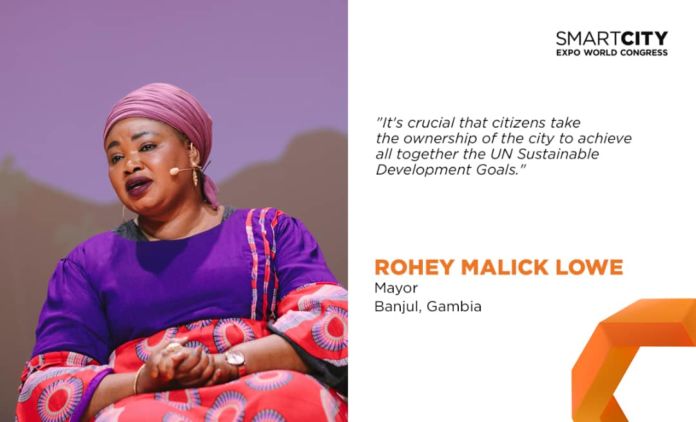 By Lamin Njie
Banjul Mayoress Rohey Malick Lowe has bagged a prestigious award in recognition of her visionary and outstanding leadership.
Mrs Lowe on Friday 29 November made history after she was awarded the Sir Dawda Kairaba Jawara Award for Exceptional Leadership, an award that recognises and appreciates individuals based on their visionary leadership and the impact they are making on the socio-political life of their communities. She is the first woman and the first council chief to win the award.
Mrs Lowe reacted to the feat Saturday saying she appreciates the fact people appreciate the work she is doing.
"It means people appreciate what I am doing and I appreciate that so much. I am humbled and grateful," she said.
The award comes two weeks after Mrs Lowe became the first Gambian local government chief to address the assembly of world local and regional governments.
It came amid her securing a 3.1 million euros grant from EU for Banjul to fund projects aimed at making Banjul a smart city.