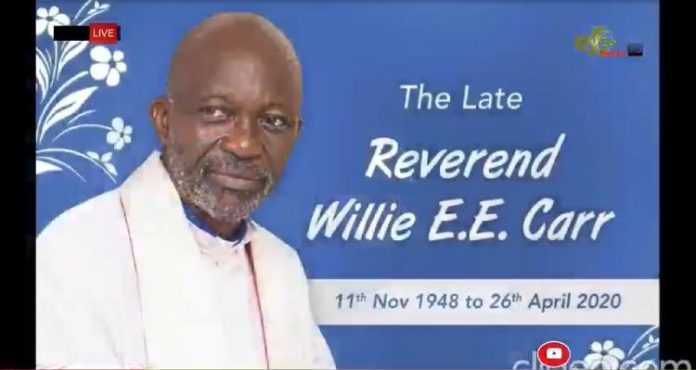 By Lamin Njie
Reverend Willie E.E Carr has been laid to rest, capping the journey on earth of a man who has been hugely praised for his outstanding service to humanity.
Reverend Carr died on 26 April aged 71.
On Wednesday, a small number of family and friends took their seats inside the Wesley Cathedral in Banjul for the sending off of the former Gambia High School principal. He was buried at the Christian cemetery in Banjul Wednesday afternoon.
Earlier on at the emotional private funeral and thanksgiving ceremony at the Wesley Cathedral, son Latirr Carr said his father was 'many things packaged in simplicity'.
"Daddy Carr did not discriminate among humanity, he was the very definition of tolerance," the younger Carr said in an emotional 12-and-a-half minutes eulogy broadcast live by Eye Africa TV.
"For him, people of all faiths, tribes, creed, gender, caste and colour deserved his love. To him, it was a privilege to help whomever he could without asking for anything in return."