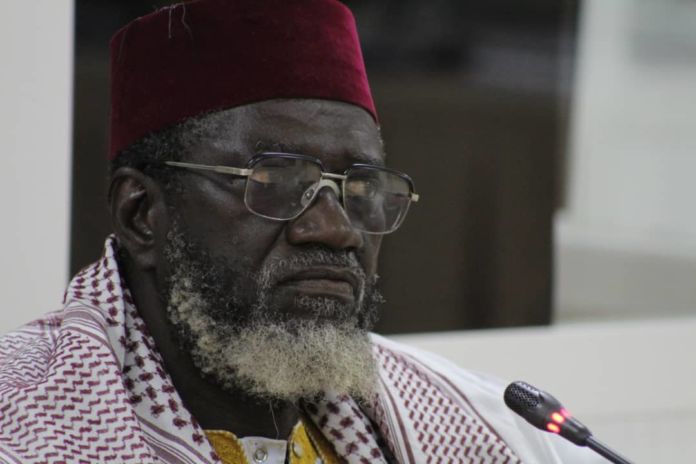 Imam Muhammed Lamin Touray has for the first time responded to Imams under the purview of Rawdatul Majalis who have accused his leadership of hijacking the Supreme Islamic Council.
Rawdatul Majalis Imams have been trapped in efforts aimed at wresting the Supreme Islamic Council from Imam Touray and his executive. The Imams have even called for a boycott of the SIC's congress over the weekend which has now churned out Imam Essa Foday Darboe as the country's new Islamic leader.
But speaking in an exclusive interview with The Fatu Network for the first time in years, Imam Touray explained: "They once wrote and I told them, I responded to them… But it's important for us to respect one another. There is no boundary between us. We are not rowing, we are in good terms. We're relatives, we are friends. These people talking, if you set eyes on how I interact with them when we meet you will be surprised. Whenever we see, we hug and kiss.
"But there is one group when they formed their organisation we were not informed and they did not invite the council to their launching ceremony, they also never came to our office, they never had discussions with me. There is even someone in there who is an executive member of Supreme Islamic Council who went and became a member of that organisation.
"So they formed an organisation and never invited us, they never came to our office, they never had any discussions with us and only to all of a sudden receive a letter from them asking us to explain to them how we go about choosing our executive. That is the first letter from them. I responded to them by asking them to first tell me who they are.
"Because Supreme Islamic Council's constitution requires that even an organisation that wants to become a member of the council has to meet the criteria for membership. Because there are all kinds of organisations in the world that need background check. You have to do a background check to ascertain whether that person is worth making a membership. But that person never applied for that membership but just to jump from the sky and tell you I want you to tell me how you pick your executive. Have you ever seen that anywhere?"