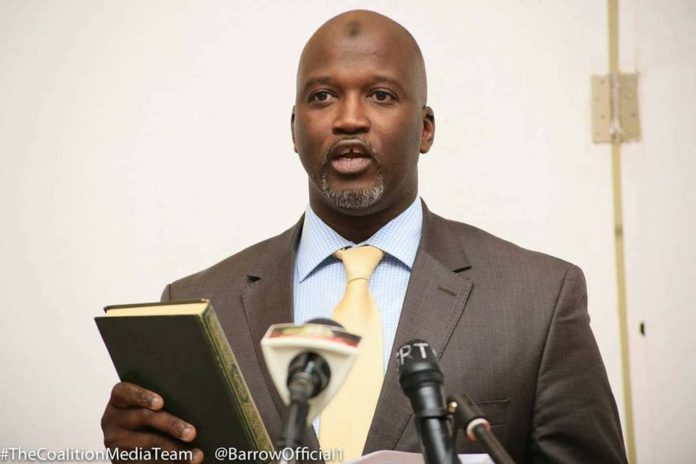 Speaking at a press conference on Wednesday, February 14, the Attorney General and Minister of Justice, Abubacar Tambadou has said that Pristine Consulting's contract with The Gambia Government for the printing of biometric ID cards had expired in 2014.
He added that based on recommendations by a ministerial task force set up to look into the issue, the government made a decision to recognize and restore the existing June 2016 Contract with Semlex which he said was purportedly terminated by the previous government.
He explained that the principal reason why it took almost a year to reach this decision was because a Gambian-owned Company, Pristine Consulting was also involved in this activity but their contract had expired since 2014.
The Justice Minister posited that the government gave Pristine Consulting a fair opportunity to compete with Semlex and invited both companies to submit bids for the production of Biometric ID Cards.
He added that a ministerial task force was established which included him and the Ministers of Finance and Information respectively.
Justice Minister Tambadou said the task force arrived at two options, to either award the contract to Pristine Consulting and then face international arbitration proceedings with all attendants legal and financial cost or to recognize and restore Semlex's June 2016 contract without any legal and financial costs.
He concluded that the ministerial task force recommended the second option to cabinet, which is to honor Semlex's 2016 contract.
The Fatu Network will contact Pristine Consulting for their reaction to this story.