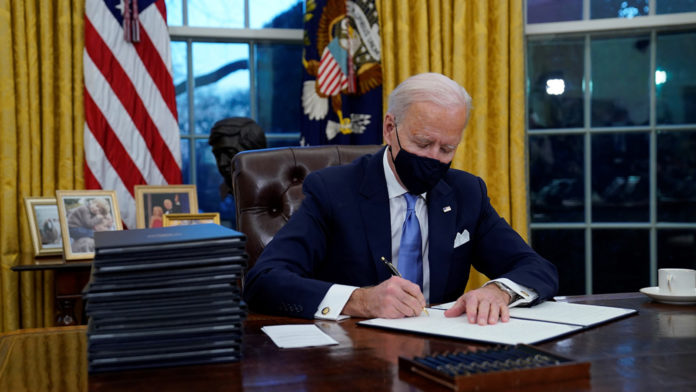 On his first day in office, U.S. President Joe Biden reversed many of the unpopular and controversial immigration policies of his predecessor, including the 2017 travel ban on people from several predominantly Muslim countries.
President Biden signed an executive order ending the travel ban on citizens from more than a dozen countries, including Eritrea, Yemen, Nigeria and Sudan. It was one of six executive orders he signed which dealt specifically with U.S. immigration. The travel ban was originally criticized as a "Muslim ban" when Donald Trump first signed it. The Trump administration cited national security concerns at the time. The ban later included a few non majority-Muslim nations.
The move to repeal the ban has been hailed by several civil rights organizations, including the American Civil Liberties Union, which called the policy a "cruel Muslim ban that targeted Africans."
The Council on American-Islamic Relations (CAIR) also welcomed the move, calling it "an important first step toward undoing the anti-Muslim and anti-immigrant policies of the previous administration."
"It is an important fulfillment of a campaign pledge to the Muslim community and its allies," said Nihad Awad, head of the nation's largest Muslim civil rights organization.
The incoming president had referred to the policy as discriminatory. (CGTN Africa)