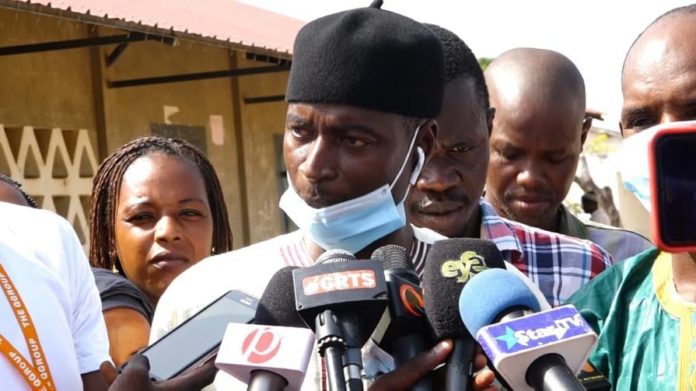 Seedy Njie threatened to end his interview with a Paradise TV reporter after she appeared to link National People's Party to drugs.
Seedy Njie was left seething when Madinding Ceesay asked Njie to reacts to allegations NPP invested money into drugs only for those drugs to now be seized.
"If you go there we will end the interview. This is a serious allegation. I have never heard it anywhere what you're telling us," Seedy Njie told the reporter.
"We have nothing, we don't know, we are not aware. Please don't go there. I don't want us to end the interview. I'm here because I respect you. I respect Harona and the institution. It's a serious crime you're labelling on the NPP. You see I don't entertain foolish people," the top NPP official said.
A back and forth then erupted as the reporter tried to explain to Njie that it was just an allegation. It then took a commercial break to separate the two.
The interview continued fives minutes later.