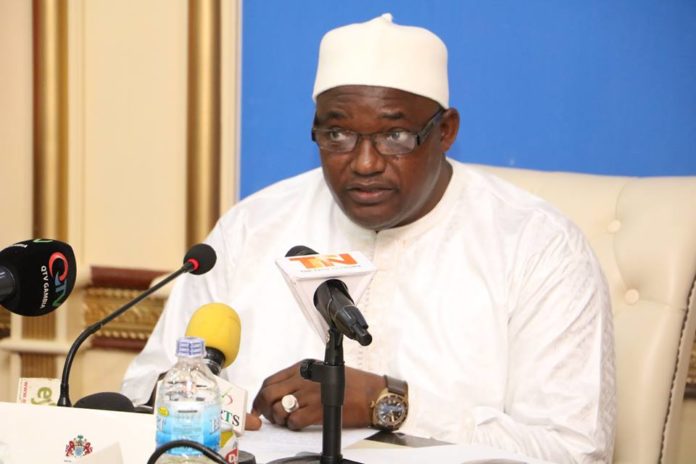 President Adama Barrow has expressed appreciation to imams in The Gambia for adhering to the ban on public gatherings.
In an Eid message that mostly centred around the coronavirus crisis, the president said it is obvious that protecting and saving lives is one of the key teachings of Islam.
Mr Barrow said: "This is one of the saddest periods in our history, as Muslims had to observe the holy month with restrictions that deprived them of the freedom to move freely or congregate in their places of worship, including the holy sites in Mecca and Medina.
"In this light, I register and re-echo special appreciation and recognition to our religious scholars and leaders for adhering to the regulations of the State of Emergency and the measures adopted to protect all of us from the pandemic.
"It is obvious that protecting and saving lives is one of the key teachings of Islam. With mixed feelings, therefore, I congratulate all Muslims on the solemn occasion of Eid-ul-Fitr."