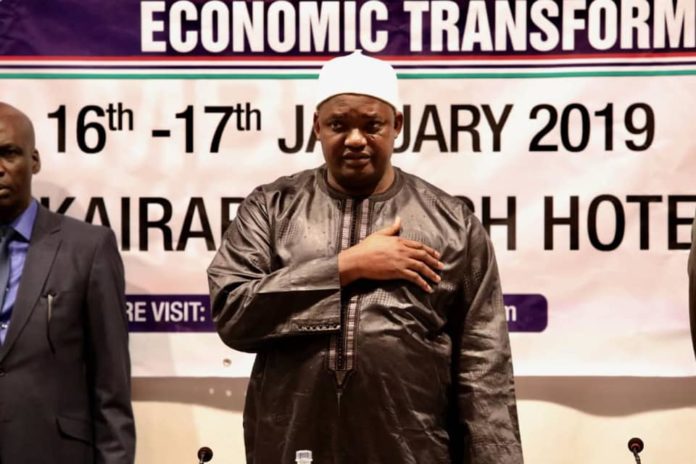 By Lamin Njie
The Office of the President has been asked to revisit its statement on the sacking of vice president Ousainou Darboe and two ministers.
President Adama Barrow on Friday sacked Ousainou Darboe as vice president of The Gambia. He also sacked two ministers, Lamin Dibba (Minister of Agriculture) and Amadou Sanneh (Minister of Trade).
A statement from State House went on to announce their replacements.
In the case of Amadou Sanneh, it was announced that President Barrow has replaced him with 51-year-old Lamin Jobe.
"The 51-year-old Jobe is a native of Sanchaba Sulay Jobe and holds a Master Degree in Business Administration from the University of Poona, India. Mr. Jobe worked at the Ministry of Finance and Trade from 1981 to 1996 before moving to the National Investment Promotion Authority and Social Security and Housing Finance Corporation respectively. From 1998, he has been the General Manager of LAMFAM Enterprises in The Gambia and Guinea Bissau, respectively, until his current appointment as Minister of Trade, Regional Integration, Industry, and Employment," the presidency said in its statement.
But Adekumbi Savage reacting in a message sent to The Fatu Network said: "State House, Please revisit your communiqué on the sacking of Darboe and others and the appointment of Jobs. You made a serious error in it. How can Jobs be born in 1968 and started working in 1981 – at 13 years of age?"
The Fatu Network contacted the director of press and public relations at the Office of the President Amie Bojang Sissoho for comment.
She said: "Thanks for bringing it to my attention. I will check the document when I am in the office."