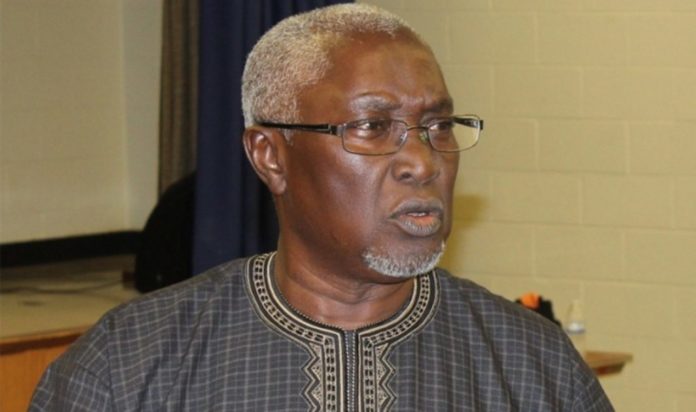 By Mammy Saidykhan
The leader of People's Progressive Party Omar Amadou Jallow has said that the party is poised to bringing back its lost glory.
Mr Jallow said PPP has awoken and is coming back to the political fold with 'full force.'
The former agriculture minister made these comments on Monday during a press conference held as the PPP prepares for its upcoming national congress.
People's Progressive Party is the first party to rule The Gambia spanning over three decades but it was pushed to the sides after its toppling in 1994.
The party will hold a national congress between December 28 and December 30, the first time in over 20 years. The event is themed, 'Reviving the PPP to Serve The Gambia Better.'
According Omar Jallow better known as OJ, PPP as a party continues to identify with The Gambia development strides despite its past challenges.
"That is why we in the PPP have a history which a lot of young people in this country are not aware of," he said.
"We will sensitize and educate particularly the young people of what PPP stood for and what the party did in this country to take its shoulder high among all African countries."
The PPP leader went on to say that "we were one of the most clean (sic) governments in Africa and then when we want to bring back to the Gambian people and instill it in young people."
He added: "Young people shouldn't allow to be used by parties… The moment you allow your leaders to be a curse on you, then you are creating a dictatorship but when you the leaders are afraid and listen to the people you are creating a genuine democratic dispensation."
Bakary Bunja Darboe, a senior PPP official highlighted the need for the restructuring of the party:
"Work starts on the 31th December. We are not going [to] sit… There is a whole [lot] of rebuilding to be done from the lowest level of the party. We are going to work very hard to bring the party back to its speed within the shortly possible time," he said.