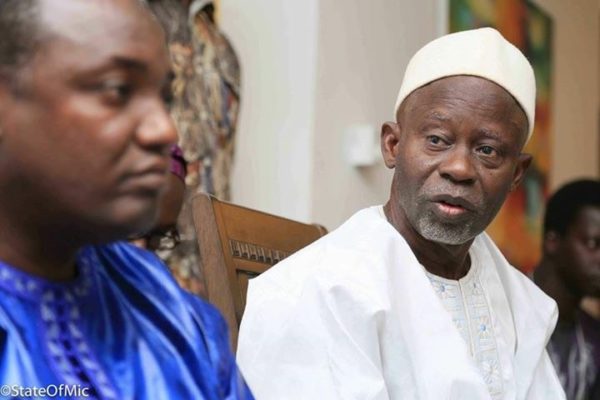 By Lamin Njie
A US-based political activist and member of the United Democratic Party Pata Saidykhan has warned President Adama Barrow against starting a fight that he cannot win.
"It is very smart of a politician to actually pick up your fights pretty well. Ousainou does not have any problem with President Barrow as a vice president but Mr Darboe is a leader of a political party when he was being appointed as a foreign minister and appointed as a vice president," Mr Saidykhan speaking to The Fatu Network in a private capacity on Tuesday said.
According to him, everybody knew that Ousainou Darboe was leading a political party at the time of his appointment into government.
Saidykhan said: "It will be irresponsible for Darboe to say I'm going to leave my political party only because I'm a vice president. If President Barrow has any problem with anybody within his cabinet, that is not serving he can remove them but you cannot pick up a fight with somebody who has more political power in cabinet than you."