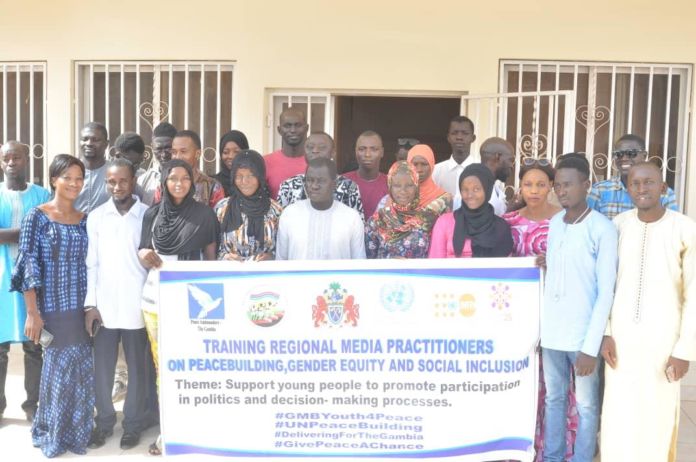 By Adama Makasuba
A two-day peace-building, gender equity and social inclusion training for media practitioners on Friday began in Kanifing.
The training being organised by Ambassadors of Peace is meant to fine-tune the skills of 20 Gambian journalists in the promotion of peace in society.
The initiative is supported by the United Nations Population Fund, United Nation peace building and the National Youth Council.
According to Ambassadors of Peace, the training is part of a two-year project which targets the regions and schools in the country, with peace talks set to start in the Greater Banjul Area, West Coast Region and Upper River Region
Speaking during the opening ceremony, Alagie Jarju, programme manager of National Youth Council said there cannot be any meaningful development without peace and urged youth to endeavour to embracing peace for the betterment of the nation.
He advised the journalists to be fair in their work and be actively engaged in peace-building initiatives.
Juju Jallow, programme manager of ambassadors of peace echoed similar remarks while Pa Modou Faal and executive member of Gambia Press Union called on the journalists to be cautious in the way they report events.