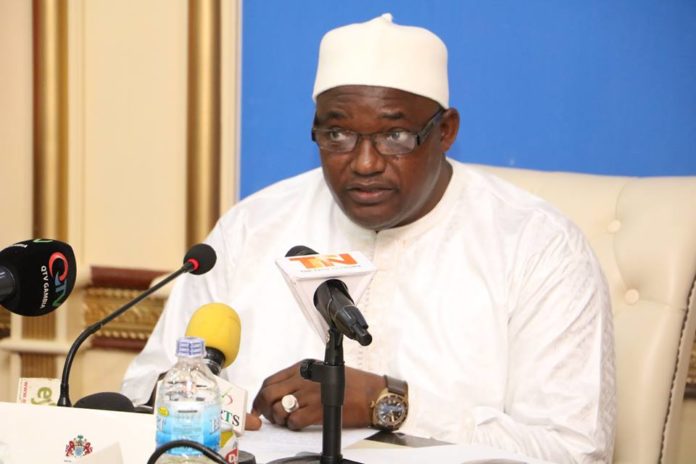 By Adama Makasuba
Breakaway members of Tabital Pulaagu have accused the leader of the organisation Seedy Dem of instigating tribalism in the country by spearheading a move that seeks to bring all Fulas together to back President Adama Barrow.
Tabital Pulaagu, a non political and non religious group, was established in 2017 to bring members of the Fula tribe together but it has now emerged the leader of the group has allegedly met President Barrow and is making moves to have all Gambian Fulas support the president.
Seedy Dem has demanded the group mobilises 3000 Fulas from all parts of the country to meet President Barrow to endorse the Gambian leader, Sutura Jallow said in a news conference in Bakau on Saturday.
"The decision for only Fulas to meet the president is worrisome. We denied his (Seedy Dem) request three times, and we asked him to tell us his final decision about the issue, and he told us if anyone doesn't go he will go," Jallow who is adviser to the group's executive said.
He added: "The Gambia is too small and therefore for a particular tribe to meet the president should not be accept.
"I have never seen or heard in any country where a particular tribe will mobilize and meet the president, so if we do such how will the other tribes see us?"
Alieu Jamanka, Demba Jallow and Alagie Jawo all members of Tabital Pulaagu spoke at the news conference and have all denounced their leader.
Seedy Dem told The Fatu Network over the phone he was not in a position to comment on the accusations.
"Any response would come from the executive and you will have the opportunity to meet our executive members who will speak on this issue," Dem added.