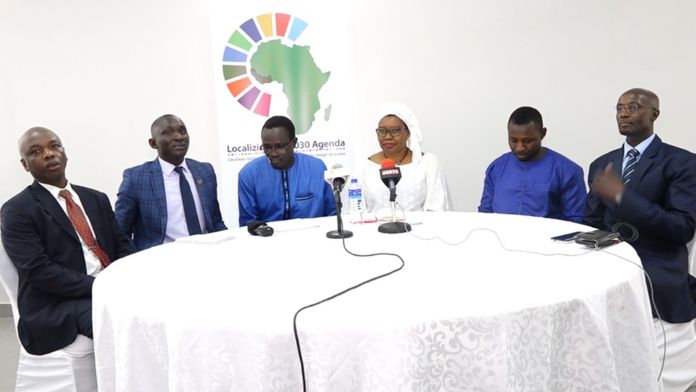 By Adama Makasuba
A two-day forum with the objective of localising sustainable development goals is set to kick off in Banjul on Sunday.
The forum dubbed, 'Localizing the 2030 Agenda' is expected to bring together officials from The Gambia Sierra Leone, Ghana, Guinea Conakry, Guinea Bissau, Senegal, Cote Ivoire and Liberia.
This is the first time The Gambia would host such international forum.
At a news conference today at African Princess in Kololi, permanent secretary at the ministry of foreign affairs Salimatou Touray said the forum seeks to localise the sustainable development goals in the sub-region.
She described the forum as a pilot project and "its success will determine its replica in the future" adding that there would also be cultural events to market out The Gambia's aims and aspirations to the world.
Amadou Jaiteh, counsellor at the permanent mission of The Gambia to the UN, said one criterion of The Gambia hosting this event is because of its peacefulness, adding "our primary role is ensuring that we bring development to the Gambia."
He said it would be important to talk about the 17 sustainable development goals but that these goals cannot be talked about in the absence of peace.
Alagie Fadera, director of development planning ministry of finance and economic affairs also welcomed the forum as a way to helping The Gambia attain some of its goals, adding that sustainable development goals are implemented at local levels.
He said the 2019 report is worrying because "if the trajectory the world is not on targets to meet zero poverty by 2030."