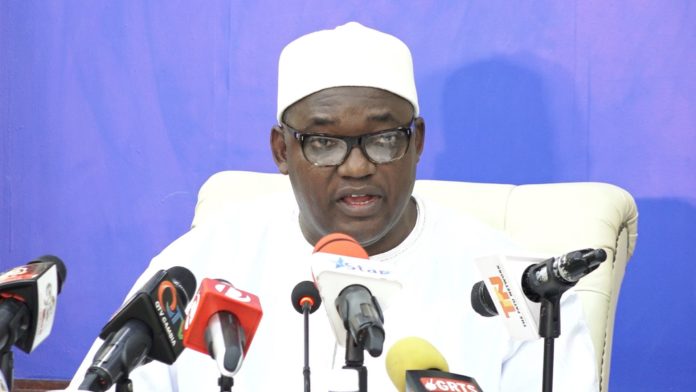 Leaders of two political parties have stood up and said they want to let go of the issue of retroactivity in the draft constitution.
The draft constitution was shot down by MPs loyal to President Barrow after they realised the Gambian leader would be allowed to run for just one more five year term when it gets voted into law.
Inter-governmental organisation International IDEA is leading efforts to revive the draft constitution by engaging political stakeholders in a bid to ending the deadlock.
The organisation top official leading the effort Professor Adebayo Olukoshi told The Fatu Network 'at least' two political party leaders stood up and said they are willing to let the issue of retroactivity rest.
"If you're witness to the combined session with the political party leaders and civil society leaders, you would have seen political party leaders who got up and said that for the greater interest of The Gambia, they are ready to let this issue of retroactivity rest. At least two of them," Professor Olukoshi.
According to the official who works alongside former Nigerian President Dr Goodluck Jonathan, their dialogue process has registered success and they would not want to jeopardise it by speaking on everything that has been happening behind the scenes.