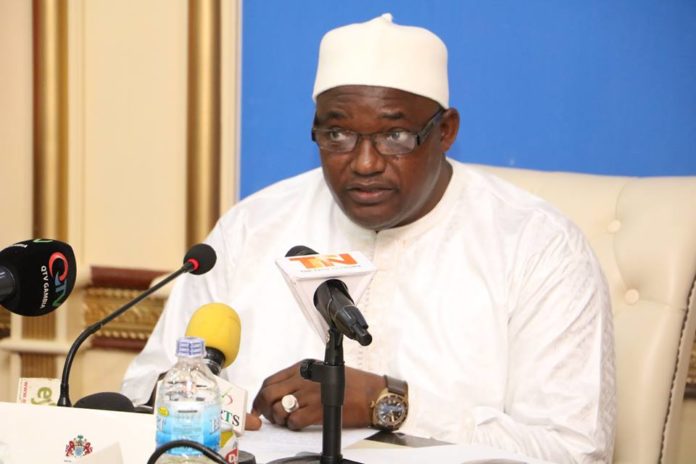 By Lamin Njie
Operation Three Years Jotna will allow President Adama Barrow to continue until 19 January 2020, a top official of the group has told The Fatu Network.
OTYJ has formally written to the Inspector General of Police requesting a permit to stage a 'public procession' next month to demand President Adama Barrow step down.
In a letter signed by the movement's chairman and seen by The Fatu Network, the group said it will stage the walk from Westfield to State House on 16 December.
Three Years Jotna is a pressure group that was formed last year following President Barrow's sensational about-face. He had in 2016 promised to be in office for just three years but he has changed his mind saying he will now be in office for five years. The group has vowed to ensure he fulfills his three years promise.
It has now emerged the group will hand President Barrow borrowed time of one month to leave State House, which will officially mark the end of a three-year term. Should the president refuse to step aside, the group plans to stage a protest to demand he leaves office, a protest that will be different from the 16 December procession.