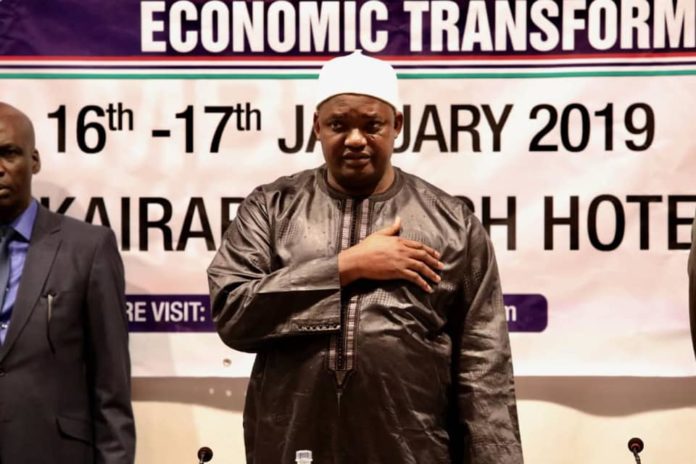 By Lamin Njie
Njie Manneh has announced he is returning to the United Democratic Party, six months after leaving the party.
Mr Manneh converted to President Adama Barrow's camp early this year following the Gambian leader's ugly estrangement with UDP.
He later became one of his staunchest supporters who did not shy away from attacking UDP leader Ousainou Darboe.
But in an audio message on Saturday, Mr Manneh said he was returning home.
"Ousainou Darboe is my grandfather and UDP is my home, so I am going back home," Manneh said.
"I want to inform Gambians I have resigned from President Barrow's camp and I have returned to UDP, my grandfather's home.
"Mandinka elders are right. If Satan holds you in custody, if you pray to God you will break free. I prayed to God and he has made me get away from Satan. I have returned to my grandfather's home, UDP."
Manneh said his decision was informed by the 'unfair' treatment of a driver at State House Mansa Sumareh.
He also said he could not continue supporting President Barrow because of the way Momodou Sabally has been treated.