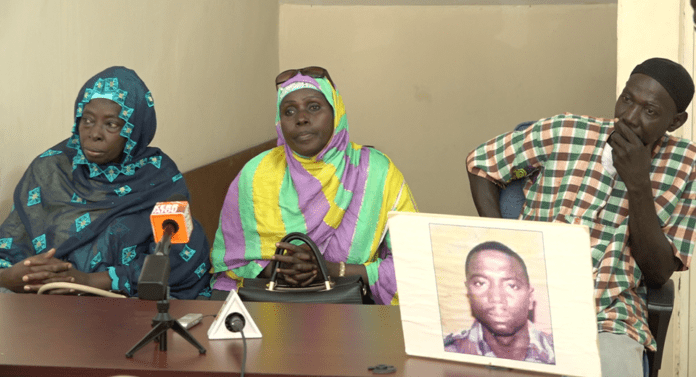 By Lamin Njie
Survivors and victims of an alleged military coup 24 years ago on Wednesday called on government to ensure the perpetrators of the brutal murder of over a dozen people are brought to justice.
On November 11, 1994, 14 people mostly army officers were allegedly executed after they were accused of trying to overthrow former President Yahya Jammeh. The alleged leader of the alleged putsch was army lieutenant Basirou Barrow.
"Today marks 24 years of hardship, sorrow, lost family [members]. Today is the day when Gambians were paraded and soldiers standing behind them, counting from three and started shooting them," Abdoulie J Darboe a former lance corporal in the army told journalists at a press conference held at Victims Centre on Wednesday.
Darboe said November 11 is "the most serious crime committed in the history of The Gambia.
"We shall never forget and we shall never forgive," he said.
"On November 11, we were arrested, detained and tortured. Some were killed wrongfully without a proper judicial system."
According to Darboe, those who "committed the crime are still walking with guns in the streets, in uniform."
He said: "Those who committed the crimes are still flying over our heads. I was arrested together with the late Lt Basirou Barrow, the late Lt Dot Faal, Bah, Lt Darboe, Seye and others who were brutally killed by the military junta.
"We had a minor dispute among ourselves and they changed that to a military coup and started killing people wrongly, arresting people in their homes. The day we were arrested, we were taken to Mile Two. It was in the night. After some minutes, we were collected from Mile Two to Fajara Barracks where we were paraded and they started killing us. I was asked to dig my own grave to be buried while I'm alive. Our voice needs to be heard. We're urging this new government to help us."
Meanwhile ex-spouse of the late Basirou Barrow, Sunkary Yabo, speaking at the press conference said "if it was yesterday, we would not have come out to speak."
"We couldn't speak. We were in pain and kept mum. We were afraid. We thank God that today we are speaking up," she said.
Yabo said she was only 25 years old while her husband was 35. They had three kids at the time.
"I was powerless. I couldn't do anything. I couldn't say anything. I have been in pain since the day he died. I have cried for 22 years the result of which is that I now have a problem with my sight," she said.
Another survivor of the event Kairaba Camara is calling on army chief Masanneh Kinteh to do something about the matter.
"He is smart and he has a clue about this [matter]. If he says he doesn't have a clue, I Kairaba will say 'no' to it," Camara said.