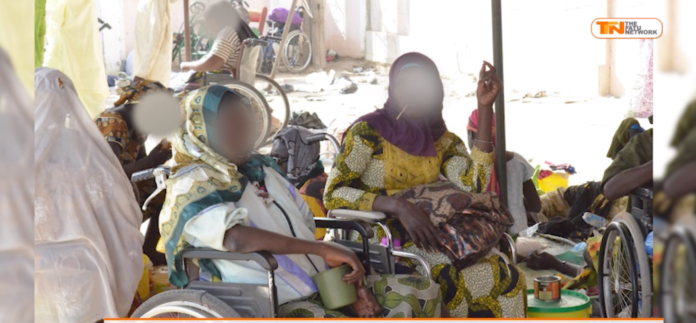 By Fatou Camara II
The less fortunate who ask for food and money along Kairaba Avenue have pleaded with Gambians to stop taking their pictures when giving out charity.
The Pipeline area of Kairaba Avenue is always littered with people whose survival comes from begging. They're mostly made up of women and children.
On the issue of their pictures being taken, one said: "During Ramadan many people come out to give us alms and this is something we really do appreciate.
"However, we would prefer he or she who will give us aid without taking pictures or film but then we have some specially organization that would argue they need the pictures to serve as evidence for their sponsors and to my opinion I think even organisations can simply take images of whatever it is that they want to give out and send the pictures to their sponsors."
Another said: "I am a married woman with eight kids. My husband travelled to Europe for ages and never returned.  I've been through a lot of hardship trying to take care of my children but circumstances went beyond me and I had no choice but to turn to begging on the streets.
"I am not sick nor am I mad. I concur with my colleague on the idea of concealed aid because it makes us feel comfortable."
One Islamic scholar told The Fatu Network it was the Prophet Muhammad's ways to give charity in secret.
"Prophet Muhammad used to do it in secret. In fact that is what he recommended, your reward gets intact when you give alms in secret," Oustass Muhammed Sey of Serekunda said.