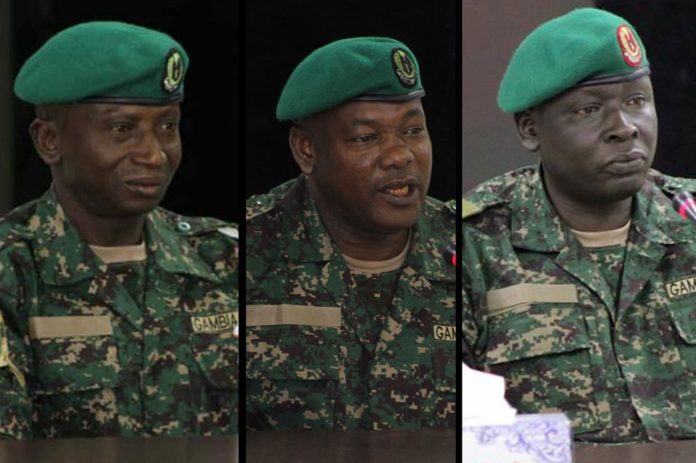 Madi Jobarteh has said that it is his belief that Justice Minister Abubacarr Tambadou is right on his decision to release three detained junglers.
Justice Minister Tambadou last Friday cleared the release from custody of Malick Jatta, Omar Jallow and Amadou Badjie. The three men who were part of former president Yahya Jammeh's killer squad have been in detention for two and a half years.
Speaking on the justice minister's controversial move in a write-up posted on his Facebook page, Madi Jobarteh said: "Let me go straight to the point: TRRC was set up simply because we endured an autocratic rule which was notorious for massive violations of human rights. The foremost instrument of violations was the Junglers. The Junglers were terrorists of the most notorious degree. Until now each and every Gambian feared that the Junglers posed a clear and present danger if they are not contained. While the Junglers must and will face justice the Government on its part must be seen to be in line with the idea, the process and the objective of the transitional justice process.
"TRRC is the foremost institution at the top of the transitional justice process to ensure truth telling as a right of victims and the basis for justice. Therefore, so long as the TRRC is going on it means other inquiries, detentions and prosecutions of the human rights abuses between 1994 – 2017 would have to be suspended until the truth commission is done. If they are done, then they must be in support of the TRRC process. This is because the whole idea of the TRRC is to expose the truth about that Yaya Jammeh Regime as a first step in order to bring about justice, reparations and reconciliation. Hence so long as TRRC hearings are ongoing we cannot at the same time arrest, detain and prosecute people for the crimes they committed when those same crimes are the subject of the TRRC enquiry.
"In light of this no one should have been arrested in the first place. Rather everyone should be encouraged to come forward to speak the truth about one's experience, commissions and omissions. The TRRC Act has stated that it can even order any individual to testify and it is a criminal offense to refuse to testify or give false testimony for which one is liable for prosecution. Therefore, so long as one has not refused to testify or provided false testimony then it will be difficult to justify arresting or detaining such a person regardless of his crime.
"From that perspective I think the Minster of Justice is right that these Junglers be released. Failure to release them means holding them beyond what the law provides which is 72 hours maximum. By holding them without trial for more than the constitutionally required time limit means the rights of these people are being violated. In that case we would have succeeded to make perpetrators become victims since their rights are damaged due to prolonged detention without trial. We should avoid such violation in the new Gambia ever again. Human rights must prevail at all times regardless of who is involved. We cannot do to Junglers what they did to us. We must only make them face justice."