By: Dawda Baldeh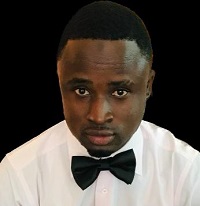 Honourable Yahya Sanyang, the National Assembly Member for Latrikunda Sabiji has filed a report at the Bundung Police Station against a woman identified as Fanta Jawara who, according to the lawmaker, is an NPP supporter disguised as a UDP supporter in a viral WhatsApp audio attacking the Jola tribe.
He warned people to desist from tribal attacks, saying even supporters of the party will be dealt with if they are found using tribal comments.
Speaking exclusively to The Fatu Network, Honourable Sanyang clarified that the person behind the tribal comment is not a supporter of UDP.
"UDP will never accept any tribal comments associated with it. We are not tribal; we only give our policies and programme.
"This goes out to even our supporters. No UDP supporter should engage in tribal bigotry or tribal remarks. Any of our supporters who are found wanting of tribal comments will be expelled from the party and we will hand them over to the law," Hon. Sanyang emphasized.
The lawmaker told The Fatu Network that such tribal comments can lead to disputes and unrest among the people of the Kanifing Municipality.
Asked about why he took the matter to the police, Hon. Sanyang responded, "She resides in my constituency, and we don't tolerate tribalism."
He disclosed that the impersonator disguised herself as a "Mandinka UDP supporter."
"Our investigations revealed that she is one Fanta Jawara who resides in Latrikunda Sabiji Constituency, Piccadilly.
"She is an NPP supporter who disguises herself as a UDP supporter just to tag UDP as a tribal party.
"We got information from the NPP executive coordinating group that she released the audio. People came from that group and informed them she is the one and the audio was picked from that group.
"There is no doubt that she is Fanta Jawara and there is no doubt that she is NPP," Hon. Sanyang explained.
For Honorable Sanyang, Fanta's exposure is an indication of what he refers to as "NPP dirty politics."
He accused the ruling National People's Party (NPP) of engaging in tribal politics by visiting certain tribes during campaigns and ignoring others.
"If they (NPP) are interested in developing the KMC then why are they visiting some tribes and not all tribes in their house-to-house campaigns?
"The NPP is only doing this to increase the dissatisfaction of other tribes against UDP so that people will vote against UDP.
"This is what they continue doing to accuse UDP of being a tribal party," he added.
Despite the audio coming at a very critical time of the local government elections, Hon. Sanyang is optimistic that this will not affect the party or its candidates rather it exposes the political bigotry of the NPP.
"This is a move well circulated to implicate UDP, but Allah has come to our aid and that Fanta Jawara is an NPP supporter," he told The Fatu Network in an exclusive interview.