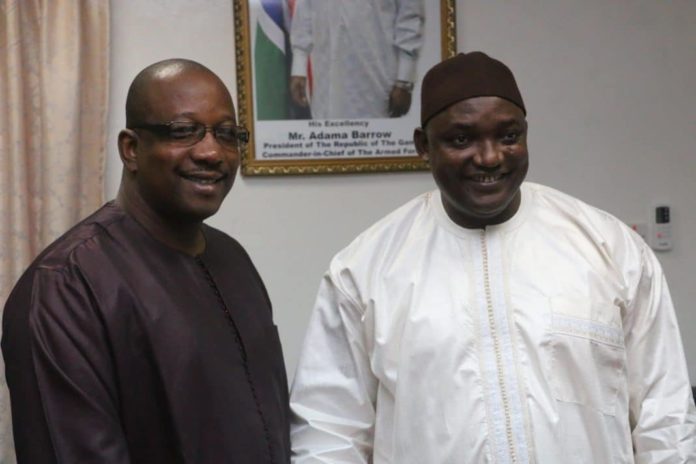 By Lamin Njie
Mamma Kandeh has said President Adama Barrow was nowhere to be found when the going was at its toughest for the United Democratic Party.
The GDC leader stated this at his party's rally held at Mamouda, Kombo South on Saturday.
President Adama Barrow a few months ago delivered a furious rant over Dr Ismaila Ceesay's review of him. The President's total meltdown sent shockwaves across the country.
Mr Kandeh told his supporters: "I've seen him beating his chest saying he was meant to be president. That no one helped him. That he helped himself. Asking others where they were.
"Go and review all of UDP's meetings from 1996 to 2016, the number of videos you will watch and see Adama Barrow sitting there.
"So where was he when UDP members were being beaten, jailed and tortured. Before he goes about asking people where they were, where was he?"
Mr Kandeh went on to add that "I've heard him (President Barrow) say that he used his wealth to campaign in 2016."
He said: "Barrow knows why he didn't stand in Jimara in 2012. If he had money, he knows. If he didn't have money, he knows. So Adama Barrow should know that it's Gambians who put him in office. His foremost priority should be what to do for Gambians and what to do for The Gambia and how to protect Gambians and their interest."