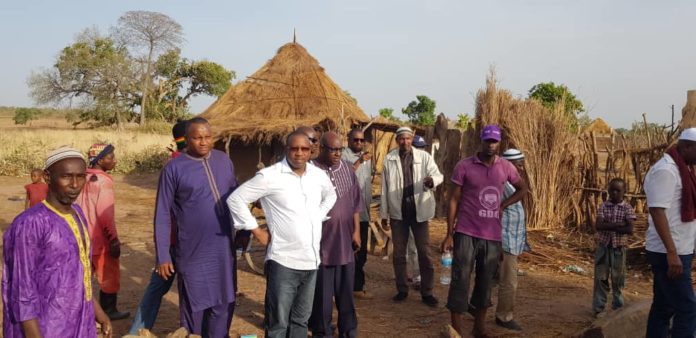 By Lamin Njie
GDC leader Mamma Kandeh on Thursday began a tour of communities in the Central River Region that have been heavily damaged by a powerful windstorm.
URR and CRR were hit by a powerful windstorm on Tuesday in which tens of houses have been destroyed.
"We were supposed to embark on a nationwide tour for two weeks but unfortunately there was this rain with a big wind and has caused a lot of damage in CRR and URR and many people are displaced, some injured, three people have also died in URR," Kandeh speaking to The Fatu Network on Friday said.
Mr Kandeh who spoke on the phone from Pacharr, Central River Region added: "We are visiting all the affected areas, village by village.
"We are handing over the small token we have to the Alkalos of the victims. This is what we are doing right now and it's based on the number of compounds affected."