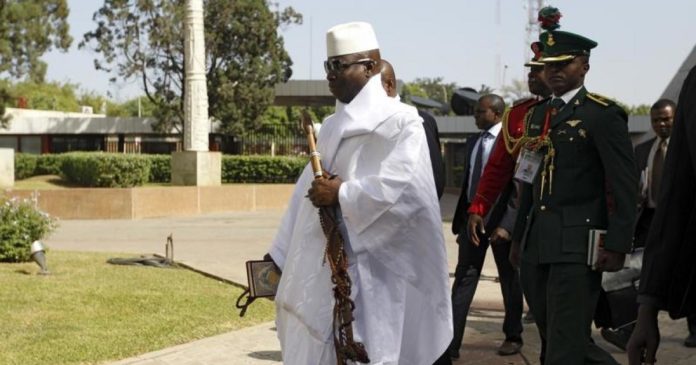 By Lamin Njie
A former spokesperson of the Armed Forces Provisional Ruling Council has told the TRRC that former President Yahya Jammeh 'is false and he lies a lot.'
"I use the word enigmatic here. You can't predict him. He's a man of bravado. He is false and he lies a lot. And he wants to propel his personality all the time. He wants people to think good of him. So I know him to be this type of personality," Alagie Kanteh told the TRRC on Monday.
Alagie Kanteh on Monday testified before the Truth, Reconciliation and Reparations Commission, set up to delve into the human rights violations and abuses of the 22-year rule of President Jammeh.
In his testimony, Kanteh said he didn't get to knowing Jammeh very well as a soldier "because he came from the national gendermarie."
"At that time, we though he was not soldier enough because his discipline was not polished. He had a lot to learn about the army and the way the army operated," he said.
"So he came in and he was a complete stranger. He had to go through orientation and familiarisation all the time. But what stood out very prominent was that Yahya Jammeh was not taking orders from seniors officers, Gambian or Nigerian officers. He had no powers to protect him from not taking orders. I guess he had a rebellious personality."