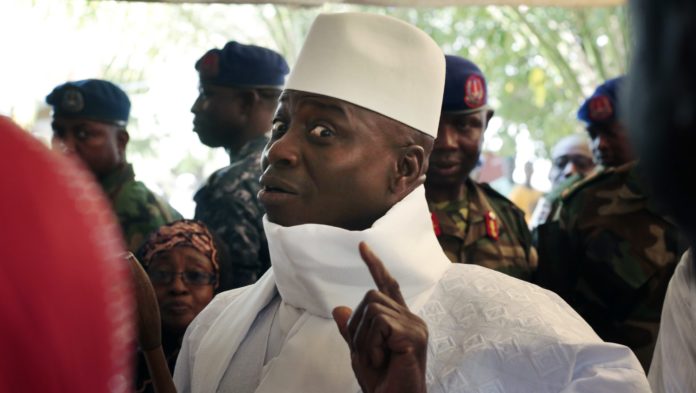 Gambia's former President Yahya Jammeh is said to have assigned the then operatives of the National Intelligence Agency (NIA) to spy on the UN experts investigating the murder of 50–56 West African migrants. The information was disclosed to The Fatu Network by a former Ocean Bay Security Chief, Ibrima Faati.
Faati explained how a group of Plain Clothes agents hired rooms at the hotel where the investigators were lodged to monitor their activities.
"The (NIA) officers would sit at the reception to monitor the movements of the UN investigators at the hotel," Former Security Chief said.
"They would follow them in white pickup truck with tinted glass to the suspected scenes," he added.
The former hotel security chief said he believed that the country's former president has something to do with the murder of 50–56 West African migrants in The Gambia in 2005.
Faati, a retired military went further to blame the former Interior Minister, Ousman Sonko and the 'incompetent' (NIA) officials for trying to impress the former president by telling him lies about the 50–56 West African migrants. He said he cannot remember their names but could identify faces.
He added that the $500, 000 Dollars sent to families of the victims to help with funeral arrangements was nothing but sheer hypocrisy.
He concluded by calling for the prosecution of the former president for justice to be served.