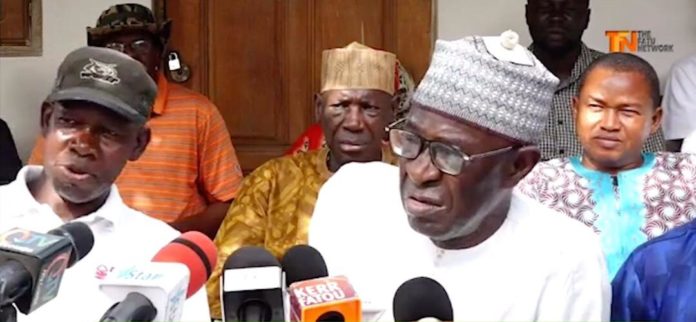 By Momodou Justice Darboe
An angry mob of APRC militants on Monday assaulted two journalists who were covering the trial of a former APRC heavyweight Yankuba Touray.
Cameraman Modou Saidy of The Fatu Network was attacked and manhandled as he attempted to film a solidarity gathering organised for Yankuba Touray who stands accused of causing the death of former finance minister Ousman Koro Ceesay in 1995.
"Don't damage my camera. I have the right to cover this gathering,' Saidy could be heard shouting at the top of his voice in an attempt to free himself from his assailants.
Speaking in an interview with The Fatu Network, Romen Sancho of RFI who was also attacked by APRC militants, explained that: "I'm just here to cover the demonstration and there was someone who wielded a big stone against me. It was then that I dashed to the court precincts for safety.
"I felt scared because this was the first time I saw such a crowd advancing towards me. I just saw a crowd advancing towards me, trying to attack me."
Also speaking to The Fatu Network, Modou Saidy said he was though perturbed by the attack, it will not deter him from executing his journalistic work.
"They came in droves to me asking me to stop taking pictures. Some of them my shirt around my neck while Rambo Jatta held me by the hand. There were some insulting me while another guy violently pushed me," Saidy said.