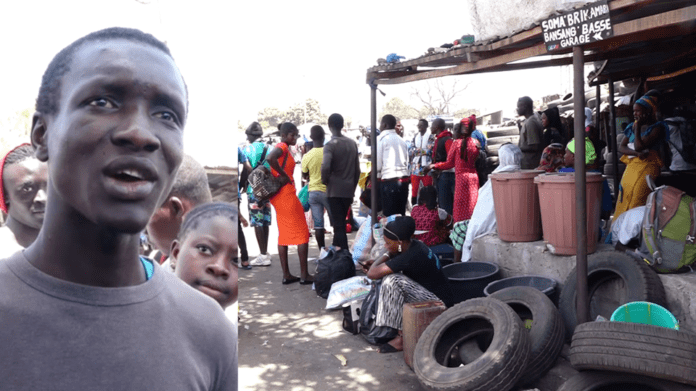 By Fatou Camara
Some travellers across the country are having their trips heavily delayed due to transport shortages.
President Adama Barrow on Friday announced that all commercial vehicles would now be allowed to carry half of their original capacity in desperate efforts in preventing the spread of coronavirus.
One traveller, Ebrima Darboe, tells The Fatu Network: "I am one of those who spent the night here [at Brikama car park]. I came here around 5pm yesterday. I couldn't get a vehicle to travel to Jara Soma.
"When I ask the drivers, they will tell me the cost of fuel remains where it is and 'we are told by the government to reduce the number of passengers'."
Njurrta brings the sweet-scented plant, nana, to Brikama car park to sell and she tells The Fatu Network travellers are facing a crisis.
"Transport is the only problem here. Because you can't find a vehicle when you finish selling and want to go home," she says.
"The drivers have all opted to stay home . They say fuel is expensive when they are allowed to take only a few people."